It was Copernicus who by his work showed us how fragile time-honoured scientific conceptions can be...
The hypothesis of Anthropomorphic Global Warming is rapidly proving to be yet another....

Nobel laureate Ivar Giaever's speech at the Nobel Laureates' meeting 1st July 2015. Ivar points out the mistakes which Obama made in his speeches about global warming, and shares other not-well known facts about the state of the climate. Well worth a listen here! Especially the effect one match has...

At last, in January 2015 we have a simple peer-reviewed Climate Model that actually predicts what's happening and as of August 2015 it has even been shown correctly to predict conditions backwards in time too. Why do the other models show such variation and lack of correlation with reality? Maybe this is why?

Then as of February 2015 and despite today's worries about the warming effects on the climate of animal-generated methane, we have scientific proof that methane seepage from the Arctic seabed has been occurring for millions of years! In March 2015, it's clear that the temperature records on which much of current climate science has been based, have been 'adjusted'. And then, just in time to rescue the 'damsel in distress', comes this about Water Vapour. To make you laugh here is a cautionary tale. Finally the Quote of the Century. By the IPCC too. Why is it being ignored so much...? Perhaps more importantly why are some now trying to stop any research that's directed at testing the AGW theories of the IPCC? Such testing is surely the basis of the scientific method? Let us get the science right. Yet, in June 2015 we have the Royal Society of Edinburgh apparently making this very mistake.

In April 2015 an interesting investigative study concludes: "The question is why, in the teeth of the scientific and economic evidence, nearly all of the global governing class were so easily taken in or bought out or both by the strange coalescence of powerful vested interests who have, until now, profited so monstrously by the biggest fraud in history at such crippling expense in lives and treasure to the rest of us, and at such mortal threat to the integrity and trustworthiness of science itself". Is it right?

Then, in September 2015 we have this interesting paper by William M Briggs PhD, an Adjunct Professor at Cornell University. The Sixteen 'Last Chances' since 2001 - and still counting!

A true 'Man of Science'. Prof Bob Carter died on 19 January 2016 after a heart attack at the

age of 73. Just as with fellow countrymen and subsequent Nobel Prize winners, Drs Marshall and Warren whose derided theory regarding heliocobacter-pylori was proved to be correct, Carter's Australian University vilified him for sticking to his scientific principles when all about him disagreed. He stood up for real science in the face of quite unscientific argument. Now in a really imaginative move a Turmuhrglockenspielmelodie has been composed for him by colleague Lord Monckton. Follow the link for details and the tune! Then follow this link to hear it as if played on the Ghent Cathedral Carillon! Magic.

German physicist and meteorologist Klaus-Eckart Puls Is a beacon of sanity in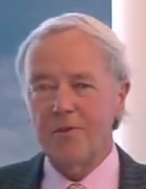 the matter of Climate Change. Drawing attention to the use of Argumentum ad Verecundiam he says "Ten years ago I simply parroted what the IPCC told us. One day I started checking the facts and data – first I started with a sense of doubt but then I became outraged when I discovered that much of what the IPCC and the media were telling us was sheer nonsense and was not even supported by any scientific facts and measurements. To this day I still feel shame that as a scientist I made presentations of their science without first checking it. If they checked further, they would discover that every climate forecast made by the IPCC since 1990 has been wrong". Read more of this here

The Command & Control Center of Climate Alarmism The existence of a foreign command & control centre within climate alarmism has apparently long been ignored, despite palpable evidence. The obvious deterrent to recognising it was ridicule, as the Left manage to label anybody making such claims as a believer in a "conspiracy theory." It is time (Dec 2016) to stop listening to fools and scoundrels. Yes, climate alarmism has a single command and control center. Read more of this here

The William Happer Interview - a focused civil dialogue on Global Warming
Best known to the general public as a vocal critic of the U.N. IPCC "consensus" on global warming, Happer has been called frequently to give expert testimony before various U.S. congressional committees on the subject of global warming (climate change). In 2015, he found himself at the centre of a controversy involving a so-called "sting" operation organized by Greenpeace but Happer never took the offered money for his work. Quote of the decade: "Historically, the claim of consensus (science) has been the first refuge of scoundrels".
Read more of this here.

Let the cobbler stick to his last! Paul Offit is a paediatrician. Yet, in an article for one of the sillier groupthink websites, he considers himself qualified to state that the "climate denialists" President Trump and his appointees to EPA and Energy, Scott Pruitt and Rick Perry, "deny the fact that increasing levels of carbon dioxide in the environment have trapped heat, causing an increase in the Earth's surface temperature … and consequent climate disruption" He also apparently believes the so called 'scientific consensus' . Read about this here

300 Scientists send a petition to President Trump, asking the President to withdraw the United States from the United Nations Convention on Climate Change. Read about it here and the response to MIT's complaining letter to Trump!

Here are twenty five interesting graphs that demonstrate the dire state of climate modelling today - and the worrying way in which real science is being manipulated. The Royal Society's motto is Nullius in Verba (Take nobody's word for it) yet anyone who tries to do just that in climate science cannot get funds, is frequently refused publication and is subject to extraordinary abuse.
http://ijr.com/the-declaration/2014/05/139936-25-images-prove-climate-changes-whether-man-anything/

Renewable energy cost and reliability claims exposed and debunked The world of government driven renewable energy promotion is built upon a foundation characterized by two huge fundamental deceptions. "First and foremost is the deception that man made CO2 emissions are controlling global climate. This deception has been exposed as wrong as clearly demonstrated by flawed and failed climate models, failed projections of coastal sea level rise acceleration, failed projections of increased extreme weather and failed politically driven efforts to expunge the decades long global temperature hiatus.

Second is the deception that renewable energy is cost effective and reliable both of which have been exposed as wrong as demonstrated by the need for massive and decades long government "must take" mandates and huge cost subsidies".
https://wattsupwiththat.com/2017/06/21/renewable-energy-cost-and-reliability-claims-exposed-and-debunked/
And you might also like to read this - 'The Myth of Renewables' by Professor A Trewavas FRS FRSE: http://thinkscotland.org/thinkbusiness/articles.html?read_full=13204&article=www.thinkscotland.org

An interesting summary of the position at July 2017
- Yes, climate changes. Millennially, we are in the Holocene interglacial, not the preceding part of the ice age. Centennially, we are warming out of the Little Ice Age (LIA); London's last Thames Ice Fair was in 1814.
- Yes, fossil fuels increase atmospheric CO2 while also greening the planet.
- Yes, CO2 is a greenhouse gas (GHG), and doubling its atmospheric concentration would by itself cause temperatures to rise between 1.1C and 1.2C
- Yes, water vapour and clouds provide natural feedbacks, which in the case of water vapour must be somewhat positive. - - But Much more of the so-called 'settled' science consensus cannot be correct. Read more here:
https://wattsupwiththat.com/2017/07/07/talking-truth-to-climate-consensus/

What is wrong with current climate models? Here is a most interesting article dated September 2017 that shows just how deficient current climate models are regarding the natural and normal disposal of the earth's heat. Well worth a read. https://wattsupwiththat.com/2017/09/08/into-the-vortex/