Obituarial Notice
Peter Innocentius Drinkwater 1947-2013.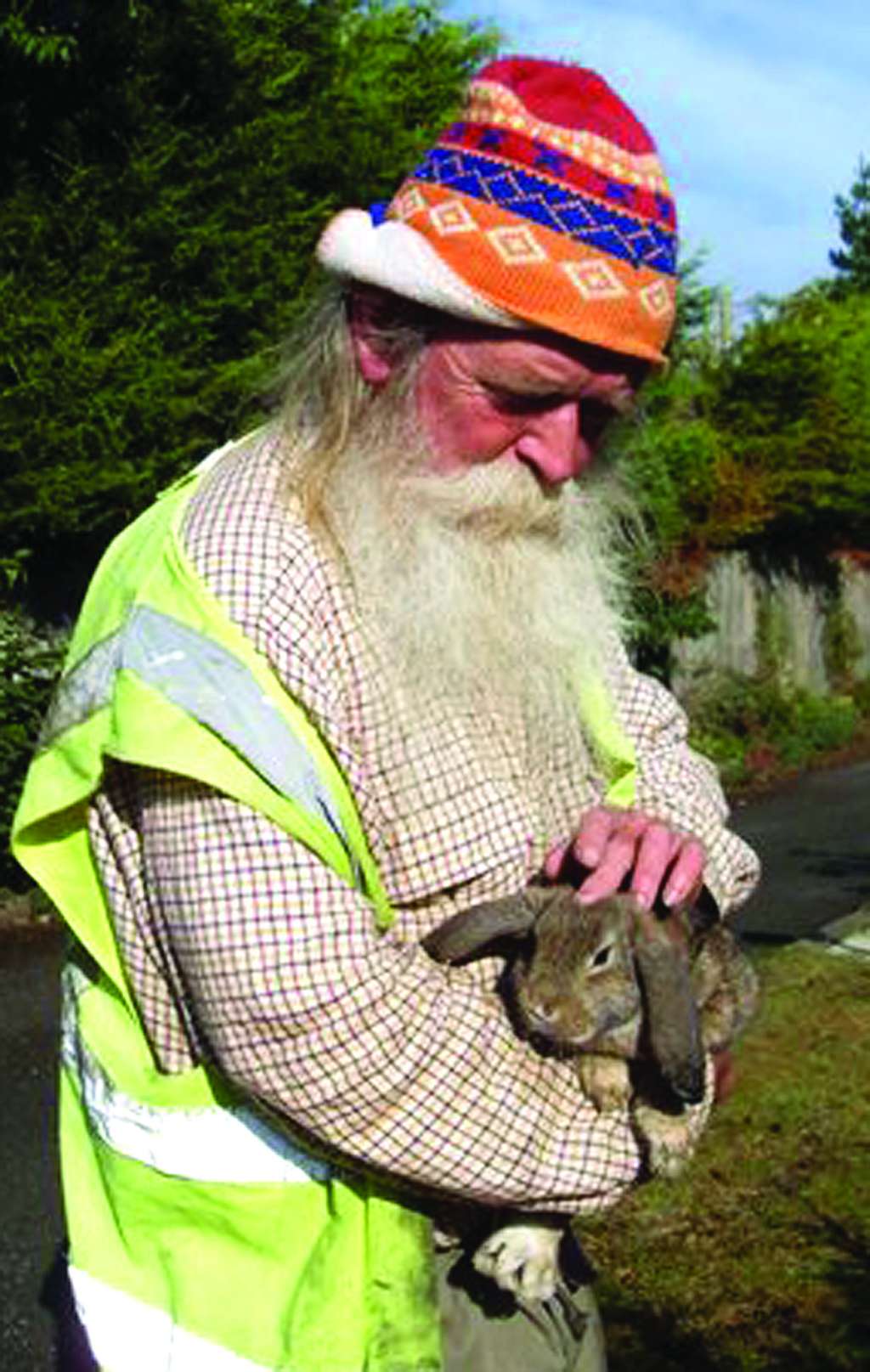 It was with great regret that we announced the untimely death of Peter Drinkwater on 25th July 2013 at the age of 65. Peter collapsed from a heart attack in the London Road of his home town of Shipston on Stour but, despite being taken by air ambulance to Warwick Hospital, he died the next day.
An eccentric in many ways, Peter is remembered locally for walking his rabbits around the town on leads (he had six or seven in all) and for his many self taught interests in local history, mediaeval Christianity, calligraphy and especially the arts and sciences. A local obituary can be found in the Evesham Journal.
However his long standing interest in sundial construction by traditional methods predated the foundation of the British Sundial Society by several years and his self published book, The Art of Sundial Construction, 1985, ISBN 0 946643 09 1 (printed by Bloomfield) which ran to a second, improved, edition in 1987, will long be remembered as a unique contribution to gnomonic literature.
He wrote other books too, notably "Diary of a Shipston Solicitor 1826", P. Drinkwater, 1984 (ISBN 0946643075, 9780946643073) and "Mediaeval Chapels of the Stour Valley", P. Drinkwater, 1983. He has seven entries under his name at the Oxford Museum of the History of Science
RIP Peter, we salute you.
31.07.13