The SunInfo Sundial Waymarking Page
'Waymarking' is described by some as a way to mark unique locations on the planet and give them 'a voice'. While GPS technology allows us to pinpoint any location on the planet, mark the location, and share it with others, Waymarking provides the tools for categorizing and adding unique information for that location. So, a waymark is a physical location on the planet marked by its coordinates (latitude/longitude) and which contains unique information defined by what is called its waymark category.

Sundials are a waymark category within waymarking.com and having links to any such allows anyone who might be interested to see the locations and characteristics of sundials right from your armchair!

I - Sundials near Chicago and Detroit USA
Here's our first one which is for those who might be interested in the area between Chicago and Detroit in the USA; at the bottom of the Great Lakes.
Most of the sundials in this area have already been identified and are shown on the map with a little sundial symbol. To see all the dials and pictures of them click here.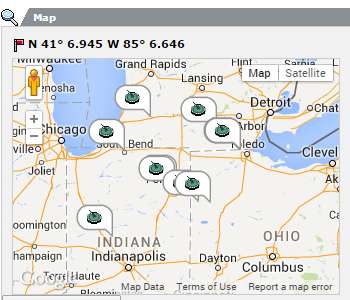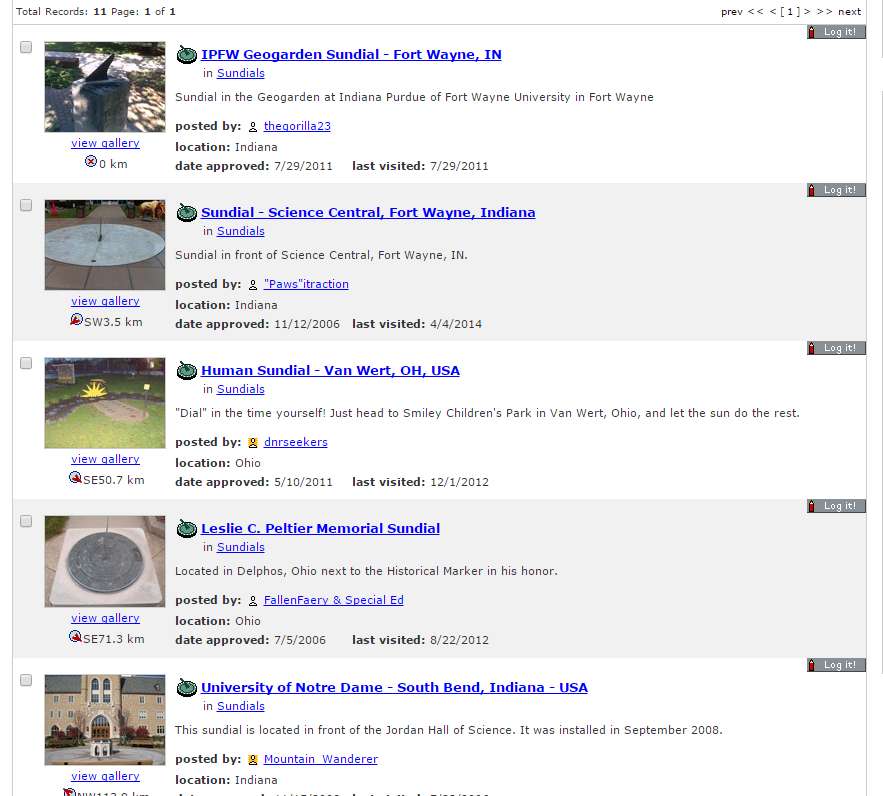 Have a go, explore the other pictures of each dial and the information contained there and maybe register yourself with Waymarking.com to add some of your own.
There are many more Sundials of the World that are already waymarked.
See the full list here.
II - Sundials of the United Kingdom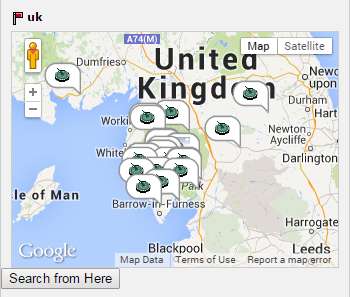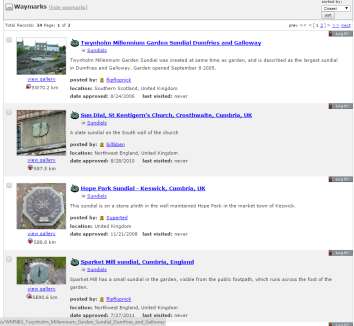 Currently there are some 34 sundials of the Northern UK listed on waymarking.com. Most of them in the NW of England, in or near the Lake District and the Borders. More to follow...
Have a look at them here.
Instructions for Posting a Sundial (info courtesy of Waymarking.com):
In waymark please name the waymark, then specify state or county or region, followed by country.
ie Scotts Sundial, Derby, Derbyshire, U.K.
or Scotts Sundial, Scottsdale, Arizona, U.S.A.

Mark location of sundial, give address or other helpful hint that will allow others to visit.
You are allowed to post as many waymarks of this category as you like.
A photo of the sundial is required prior to waymark approval. They prefer photos without GPS when creating a waymark. You can show GPS in photo when logging a visit to a waymark. (You can therefore log visits to your own created waymarks)
Exact coordinates preferred or approximate if the sundial can be viewed from that location. Please specify Exact or Approximate.
Please give any details on access times and restrictions if appropriate.