1932 Morris Cowley Hub Cap Nuts.
The wire wheels on my 1932 Morris Cowley have threaded spigots on their inner 'hub' each with a 5/16th BSF thread. These are to secure the 6 inch diameter hubcaps. Sometimes the original spigots have been lost from some of the wheels - usually because the original chromed hubcaps and nuts have rusted so much that the hubcaps have had to be levered off before the wheels could be removed from the car. That was the case with my car. In such cases the original domed centre can be drilled out and 5/16" x 1" BSF stainless steel, countersunk, slotted screws can be purchased from EBay, dropped in from the rear and welded in place. Once in place, it may prove necessary to reduce the length of the newly formed spigot slightly. I only needed four screws for my five wheels and was able to purchase a pack of four BSF screws for £2.55 from Spalding Fasteners, Drakes View, Ferry Road, Fiskerton, Lincoln, Lincolnshire LN3 4HU.
I got my five stainless hubcaps from a car jumble but several persons sell 6 inch diameter stainless steel spinnings which are excellent replicas, some even come with a central circular groove (see picture below) that can be infilled with black paint just like the originals if so wished. However these hubcaps usually come with a central fixing hole but no securing nuts.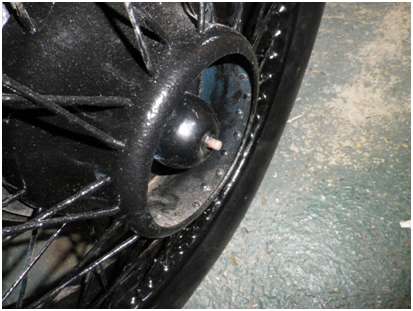 The wheel spigots require a female threaded nut to secure the hubcap and these are hard to find nowadays.
They are of the design shown below. This original one was chrome plated.
A set of five in stainless steel can be made (2013 prices) for around £75-80 (incl UK postage and VAT).
Please contact the webmaster for details of companies who can make small numbers of these parts or who can supply hubcaps.
These nuts should be fitted through the hole in the hubcap and secured there using a 12mm 'external type' circlip.
Circlips are readily available via E-Bay. One supplier will sell them individually rather than requiring the unnecessary purchase of a mixed selection.
In practice the circlip may have an overall external diameter that is only just able to prevent the nut from coming out of the hubcap. If that is the case then a large washer can be placed over the nut first and this will ensure safety.

Two views of a rare example of the original (externally chromed) hubcap fixing nut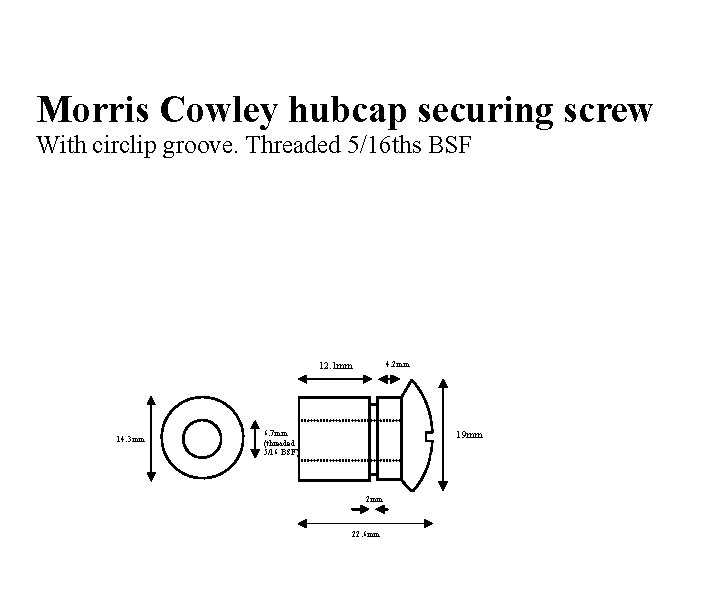 A drawing of the required part. Click the drawing above for a more detailed drawing (PDF)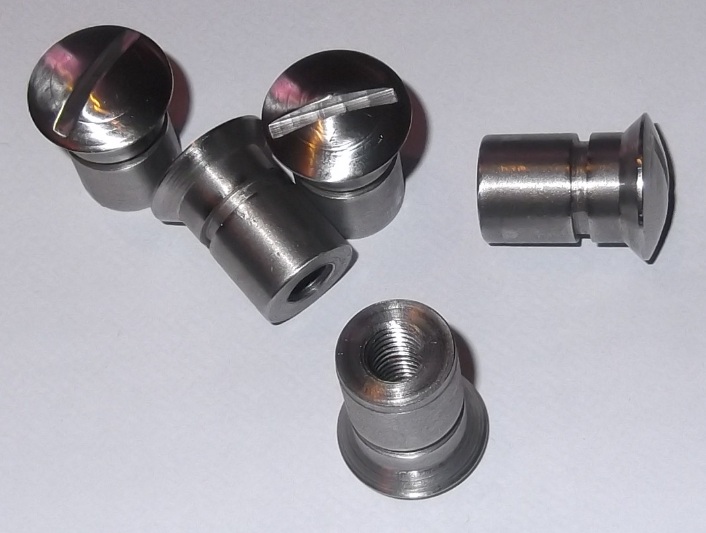 Here is what the newly manufactured hubcap nuts look like in stainless steel...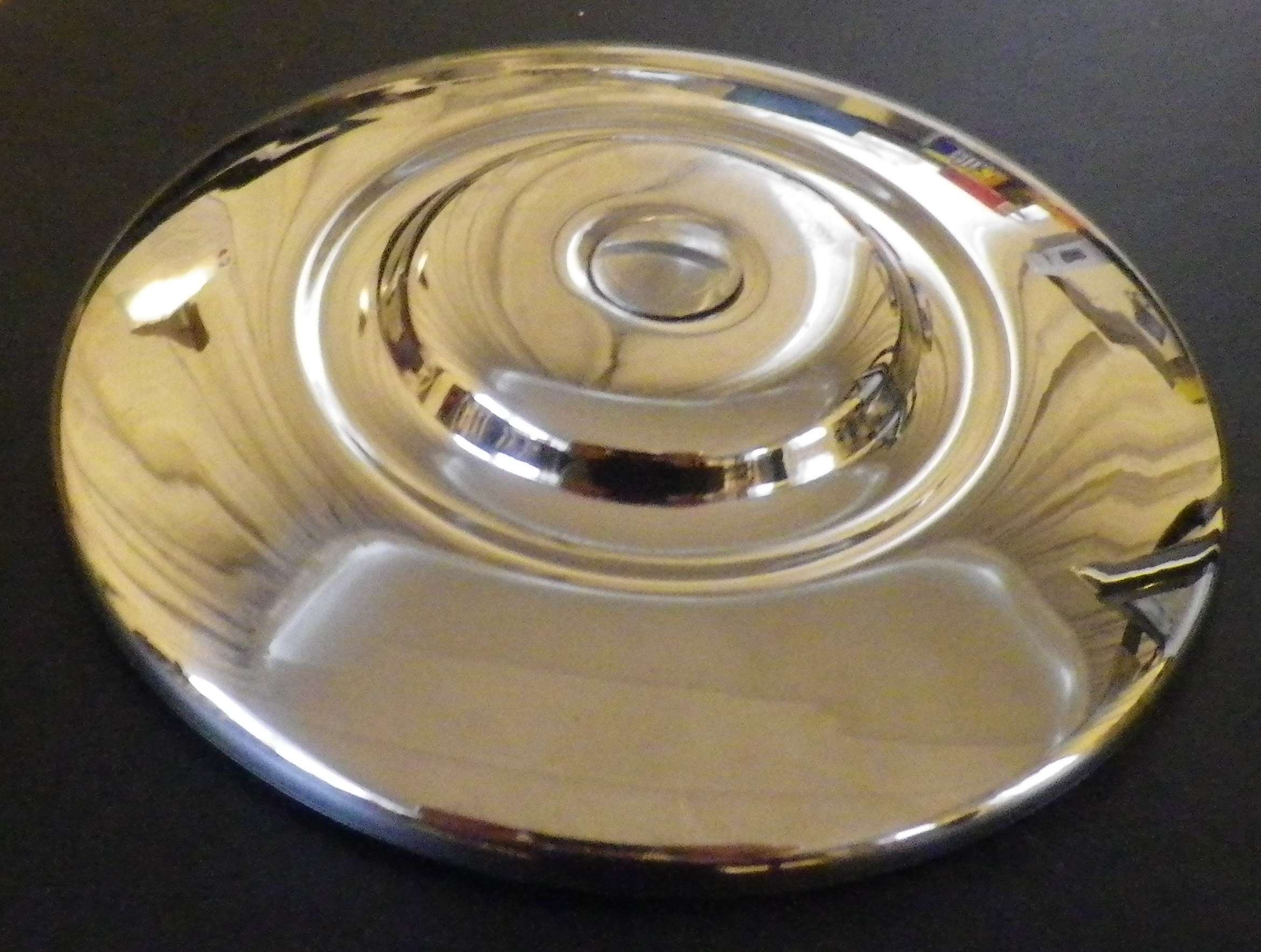 ...and here fitted into the hubcap and on the car!!
[The Lucas PLC Ignition Switch, CFR2 Cut out and Dashboard wiring] [Home]
© P.Powers 2013