Here we archive some of the older entries from SunInfo: 2015 - 2017
This is where we place the older stories from the SunInfo page after they have been removed from the main page because we do have to make room for more recent news. So, if you want to look for something you once saw on SunInfo which is not there now, here's the place to look. Entries here are removed when their topic is less immediate or relevant- so that will not necessarily be in date order. They are frequently dated with their original dates of insertion or those of their amendment on the SunInfo page and they are placed here in order of their removal from the SunInfo web page. NB: Please note that links in this archive that are made to entries on other external websites are not maintained by SunInfo so occasionally some really old links here may not work.
---

Publicity v Secrecy - a reader of this column comments. Much of the deep concern of members about the present management of the British Sundial Society is the wholly unnecessary secrecy that it adopts: Abandoning a commitment to the Charity Commission, the termination of reporting of Council meetings in the Newsletter, the termination of the restoration fund and the apparent concealment of important evidence regarding Chris Daniel's books - all without properly informing the membership. There are several others besides like the extraordinary and unexplained loss of society assets. Members who are aware of this situation are working to get the trustees to change and use as their guide this very apposite quotation of Jeremy Bentham on the matter of secrecy which has recently been sent to SunInfo by one very concerned BSS member:
Jeremy Bentham, the Eighteenth Century jurist, philosopher and social reformer, believed that "…in the darkness of secrecy, sinister interest and evil in every shape have full swing. Only in proportion as publicity has place can any of the checks applicable to judicial injustice operate. Where there is no publicity there is no justice … Publicity is the very soul of justice. It is the keenest spur to exertion and the surest of all guards against improbity. It keeps the judge himself while trying under trial …".
SunInfo tries to establish just that publicity. Surely all must hope these indefatigable workers achieve success and that we might soon see BSS revert to the standards that its founders established?
13.01.15
---
Sundial Bridge celebrates 10 years! The Sundial Pedestrian Bridge

at Redding in California is celebrating its 10th anniversary in 2014. It is built in the form of a sundial and it attracts visitors from all over the world. Located in the Turtle Bay Exploration Park at the point of the crossing of the Sacramento River, the main support of the suspension bridge is aligned true North and serves as a huge gnomon for an equally huge horizontal dial. Sadly (for the diallist!) the gnomon angle is some 8.4 degrees steeper than it should be so the dial does not quite show correct solar time. There is a commentary about the bridge's architecture on YouTube ►here. STOP PRESS The Bridge was recently named on USA Today's list of the most beautiful places in California.!!
19.11.14
---
Green-Witch specialises in both astronomy and astronomical equipment and professional advice It also markets the Science Replicas range of antique replica astrolables and sundials. Green-Witch was founded by former staff of the Royal Greenwich Observatory and is committed to providing independent, professional advice as well as the best equipment.
Visit their website ►
Green-Witch
24.01.14
---
Another London Sundial! At 12 noon on Thursday 28th February 2013, Martin Pike, Chairman of The Staple Inn Actuarial Society presented a new sundial to the Institute and Faculty of Actuaries. It is situated on the wall of Staple Inn Hall, facing out into the rose garden.

More details and an open invitation to all to come and see the sundial when you can, are here. Staple Inn Hall is at High Holborn, LONDON WC1V 7QJ.
Entrance is at 51.517942,-0.109103. Access to the Rose Garden is at the bottom right corner of the quadrangle.
---
Thank you Ian!! After around twenty years of binding the BSS Bulletins and other material for the BSS's Reference Library in Nottingham, Ian Wootton has handed over the baton to Member Peter Ransom. It's nice to record the Membership's thanks to Ian for his incredible dedication to this valuable work and, before the move to electronic dial registration, his earlier similarly dedicated binding of the 30 volumes of Dial Report Forms sent in by our prolific Dial Recorders. We would also like to thank Peter for taking over this important and very skilled role for the Society. Why not visit the Library when you are next near Nottingham and see some of these beautiful volumes for yourself?
---
Oxford's History of Science Museum has an interesting dial on its website. It is of a wonderful German Diptych Dial, made by Hans Georg Herttel in 1678. It is described as a brass hinged box that contains inside a vertical string-gnomon dial, and vertical pin-gnomon dial (for the zodiac position of the sun and the lengths of the days and nights); a horizontal string-gnomon dial, compass and lunar volvelle; and on top a wind-rose and wind-vane which, when not in use, is placed in a compartment in the lower leaf of the dial. It is designed for a latitude of 52° 32'. A full animation of it can be seen here and there are no fewer than fourteen images of this extraordinary dial here . Well worth a look.
12.08.13
---

An Interesting Sundial?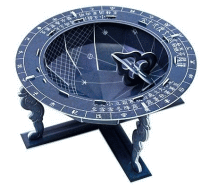 Here's a dial that you may not have seen before. It's called the Angbuilgu Sundial, is Korean in origin and and is constructed from paper and foam board cut-outs. It costs (in 2015) around US$18. When assembled, it measures 165 x 165 x 85mm.
It is Korean in origin and the markings are in Korean. It is by way of a puzzle as well. We are unsure of the latitude at which it operates , but it may be obtained from: http://www.amazon.com/Jigsaw-3D-Puzzle-History-Series/dp/B00CL1UZWE
---
Cracks in Jaipur's dials. Jaipur's Jantar Mantar, the biggest astronomical observatory in India which entered Unesco's World Heritage List in 2010, is showing signs of decay.
Some of its 16 geometric devices, including the Samrat Yantra - the largest sundial that tells time of day to an accuracy of two seconds, have developed cracks for want of proper maintenance and because of defective chemical treatment.
Several zodiac signs on the Rashivalaya Yantra (Zodiac Circle or Ecliptic Instrument), an instrument found only at the Jaipur observatory, have also been damaged. Archaeologists in the state seem unsure if the damage can be repaired. But they fear that if no remedial measures are taken soon, the observatory may be included in the list of endangered monuments.
Read more here. A summary of recent restoration works is here. (May be slow link)
A fascinating and detailed description of the Jantar Mantar is here
15.01.13, 02.03.13
---
SunInfo is now reported as the most popular sundial website in the UK by Alexa - the International organisation that assesses these things! From being No2 to BSS both in the UK and in the World in July 2013, Suninfo had by November 2013 overtaken BSS in popularity in its home country - the UK! Take a look at the latest figures ►here. Thanks to all of you who visit this site regularly so triggering this amazing growth in our popularity. Suninfo really is now the UK's sundial website of choice.
14.11.13
---

A 'new' American sundial. What is said to be a unique assortment of top quality homegrown shops, restaurants and art galleries has come to the Sunshine City of St Petersburg, Florida USA to open up a shopping plaza that has been updated over the past year.
The courtyard there is blessed with a superb centrepiece, a colossal, three-story tall 'bowstring' sundial. See ►here or ►here for more details.
21.05.14
---
The 19th NASS Conference, 2013, celebrating 20 years of the birth of NASS, was held in Cambridge, Mass, USA over the period 22-25 August 2013 and by all accounts was a great success. The 2013 Sawyer Dialing Prize was awarded to André Bouchard, "In recognition of two decades of his promoting, preserving, extending and exemplifying the patrimoine Québecois of dialing and gnomonics".
Read a little more about the conference ►here [Summary based on the published programme.]
A fuller summary [822 Kb PDF] including details of the papers presented, is ►here.
06.10.13, 07.02.14
---

SunInfo's Spring 2015 "Dial Time" Newsletter Published! SunInfo is delighted to publish its FREE Spring Newsletter to accompany the 2015 Conference Season. In PDF format the four page Newsletter contains news and details of interest to any diallist. Download it HERE.
06.04.15
---

With just over 20 days to go, the programme for the 2015 BSS Conference is being put together. Following his absence last year owing to illness, BSS's Vice President Fred Sawyer has however confirmed his attendance this year and intriguingly is to speak about a relatively unknown, 17thC diallist. See our special 2015 Conference page for details!
13.03.15
---

Travelling to the BSS Conference by train and worried that because of the very late conference announcement you cannot now get the cheapest tickets? Well, SunInfo brings you a possible way to make your journey cheaper. Why not consider Split-Ticketing? All perfectly legal, it's just like having separate tickets when you have to change trains. Want to know more? Go to Train Split and find out... You can use it at other times and for many UK train journeys too. The Trainsplit.com link explains all about it. E&O.E.
23.02.15
---
BSS has announced its 2015 Conference!! Owing to the extraordinary delay in the announcement, members wishing to attend the conference were being encouraged to register as soon as possible. In a welcome change from recent practice members of the public who are NOT BSS Members may attend at the same rate. The conference venue required confirmation of numbers by March 4th 2015 if at all possible. Not only that but the conference content is still not yet confirmed so all those who might wish to give a paper are asked urgently to make make contact with Chris Lusby Taylor. Late booking potential delegates are asked to download the booking form and use it to calculate the amount due. Then they should make an on-line payment to the Society immediately by PayPal or credit card and place their booking form, addressed to the society, in the post. Cheques are also accepted. Go to SunInfo's Conference page for more details of how to do this and how to pay.
17.02.15, 20.02.15, 04.03.15
---
New questions over delays to the 2015 BSS Conference? Members of BSS wishing to come to the Annual Spring Conference of the Society (currently scheduled for 10-12 April 2015) have only just been given the opportunity to book. Now, with only a few days to go and with booking now subject to acceptance on a case by case basis, it is hoped that this may go smoothly from now on.
Ordinarily conference booking is possible from the September of the previous year with arrangements made by which payment may be eased. Sadly for the many retired members that has not been possible this year.
In the meantime, the window within which cheap train travel to Nottingham may be booked opened some time ago and prices are rising. Additionally, overseas members are losing the opportunity to book cheap flights. Booking forms were posted to the entire membership in with the March Bulletin and there is now a pdf version on the BSS website. See here for what information there is about the conference, its venue, cost and travel details. Come back to find any updates.
21.01.15, 27.01.15, 03.02.15,09.02.15,16.02.15,18.02.15, 04.03.15
---
At last! BSS has launched its new web site. Maintaining the same 'shades-of-blue' colour scheme as previously but with dynamically changing images above the fold to illustrate some of the new features, it includes an interesting new presentation of some of the dials in the British Isles and more from the indefatigable Tony Moss. Even though some content is not yet up to date (on start up it was still inviting members to book for the 2014 Greenwich conference just gone, for example and the menu system freezes occasionally) it nevertheless promises to be an excellent web resource and BSS is to be congratulated. Well worth a look ►here
03.07.14
---
Concern about the future of the BSS Library Reference Collection continues to rumble on. A number of BSS members wrote a letter to the Bulletin Editor in March 2013 expressing concern at rumours of a lack of unanimity of the Trustees concerning the future of the BSS library - where many of its works have been loaned/donated by both current and former members on the explicit understanding of their near perpetual availability to the membership. A reply to the original letter has been published in the June 2013 issue of the BSS Bulletin making the point (among others) that the cost to the Society of £150pa could be better spent on other things; with the implication that the collection could be broken up..
Yet, as one visitor to this site has recently observed, the current reserves of the Society could pay for the library for more than 370 years (figures from 2012 accounts) and still not have to sell any of the contents that are not on loan! It just doesn't need any money from the library's few assets - even if it owned them all.

See others' comments on this reply at our Special 'Library Issue' page. Comments are coming in all the time from concerned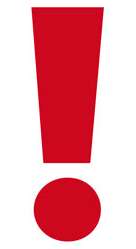 BSS members. Are you also a concerned member? Or would you be happy to see the library dispersed? Are you a member who has loaned or donated to the library? Send your views to the webmaster and they too will be incorporated on this page along with all the other comments that have been received. As mentioned further up in this column this matter has now been allowed to explode into a dispute between the Council and the President of the Society. See more ►here. BSS Members are requested to write to the Chairman of the Council to urge the Society to return Christopher Daniel's loaned books immediately.
---
BSS is (again!) seeking permission from Dial Recorders to use their copyrighted material - possibly on the Internet. This is the second time that BSS has tried to find a way to use dial recorders' images and other documents on the Internet. The first placed a note in the Society's Newsletter - seen only by current members - when of course copyright lasts for 75 years after the copyright owner's death. This second approach now tries to obey copyright law and seeks positive agreement for any images sent to the Society before 2002 - and the estates of deceased members will be contacted - but it still appears to ignore the assurances of specific exclusion of Internet use given to all dial photographers since 1998, commercial use and controls, the costs of policing the copyright and the matter of assurances given by all recorders to dial owners that their dial would never be displayed on the Internet. Anyone receiving such a request from BSS - especially now that it is a CIO charity - is invited to read the information here before giving their agreement.
16.08.13, 17.10.13, 07.05.14
---
BSS Bulletin Editor, John Davis reported in the sundial mail list an unusual gnomonic device which was being fleetingly shown in certain of the episodes

of the 2014 BBC2 series 'Springwatch' programmes. These were being presented from the RSPB Minsmere Nature Reserve in Suffolk from 26 May to 12 June 2014.
In the 'Wild Zone' there is the impressive Seasonal Sundial which is constructed of 4 large wooden posts that represent each of the four seasons with a fifth smaller post operating as the gnomon. Combined, these posts operate as a noon mark sundial where on a certain date and time in each season the shadow will fall on the appropriate seasonal post.
19.06.14
---

NASS 21st Conference - Booking now open. The twenty first annual NASS conference will be held earlier than usual this year on 18-21st June 2015 in Victoria, Vancouver Island, Canada. Full details and booking forms for this have now been issued and a copy may be printed off here. (683kB PDF). "Boasting the mildest climate in Canada, Vancouver Island is rated the TOP ISLAND in the Continental US and Canada and is even rated as the #1 DESTINATION TO VISIT IN CANADA by the 2010 TripAdvisor Travelers' Choice Awards." Why not make this the conference you attend this year?
On Tue. 23 June, after the NASS meeting in Victoria on 18-21 June, Woody Sullivan will be conducting a Seattle sundial tour (4-6 hrs depending on weather and what people would like to see). If you'd like to join in, email him or phone on +1 206-543-7773
[All information courtesy of NASS and sundial mail list] 24.01.15, 18.03.15
---
Gian Casalegno has announced that the sixth edition of the Italian Society's web based Bulletin Orologi Solari can now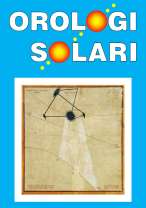 be read on line or downloaded as a PDF from their website www.orologisolari.eu. Like the previous five editions this one is yet again a real tour-de-force. The articles (all in Italian of course) are wonderfully illustrated in full colour:
- An ancient universal portable dial: the Pros-Pan-Klima - Paolo Albéri Auber
- The new bifilar sundial at Aiello, with not straight wires - Riccardo Anselmi
- The sundial and the clock of the Cividale del Friuli's Cathedral - Miriam Causero
- Sundial design by means of the evaluation of two hour planes - Francesco Caviglia
- Sundials in the "Liberty" period - Enrico Del Favero
- Lambert circles and Seasonal Markers in analemmatic sundials - Gianni Ferrari
- The parallel globe, directed and reflected gnomonic projections (part 4) - Francesco Ferro Milone
- The sundials of "Semplicemente Serra" - Pier Luigi Perino
- A new method for reading a Moon dial - Pietro Poy
- At sundials' school - Ennia Visentin
Then, a bonus containing related files and programs is also available!
15.01.15
---
That Eclipse!

In the event, much of Britain was overcast at the crucial time though rather perversely, it later turned out to be a lovely sunny day. Nonetheless some eclipse watchers were delighted to see the event in all its glory and even in cloudy Hertfordshire the clouds thinned for a few seconds around the time of the 'maximum' and allowed the briefest of blurred glimpses through the clouds. Click on the image here to see a larger version of what proved to be a very rare view on the day! Certainly, no filters were needed for safe viewing on this occasion.
21.03.15
---
Another Sundial for Cambridge. Thursday 8th May 2014 saw the inauguration of a new analemmatic sundial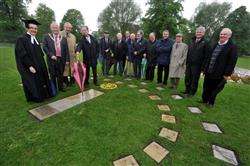 which has been created on the city's scenic Jesus Green, courtesy of members of Cambridge's Rutherford Rotary Club. It is sited near the base of the old bandstand. See the article about the opening ceremony ►here

07.05.14,18.05.14. Image courtesy Cambridge News.
---
NASS shows the way! Whilst other societies talk about things like this, the North American Sundial Society, [NASS] has done it. It has conducted a very successful 'outreach' to children and teachers. This year nearly 300,000 students, parents and teachers attended the 3rd USA Science and Engineering Festival in Washington DC over the period 25-27 April 2014. The Analemma Society and the North American Sundial Society joined forces to encourage interest in science, technology, engineering and mathematics through sundials.

They handed out over 1400 (!) sundial cut-outs, that were enjoyed by children, students, parents and teachers alike. Designs for horizontal and polar dials were the two most popular. Of course of huge importance too were the many additional contacts made with the teachers. A really excellent result.
04.05.14
---
BSS Patron Sir Mark Lennox-Boyd's recent sundial creation is the subject of an article in an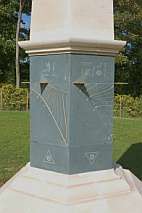 edition of the American Publication: Architectural Digest. It takes the form of an obelisk installed in the summer of 2013 in the wonderful grounds of Buscot Park and forms Lord Faringdon's tribute to the Queen's Diamond Jubilee. It displays six vertical dials around a hexagonal obelisk of Portland Stone each showing 'GMT'. More images are available on the ►sculptor's web site. Buscot Park is a National Trust property. Entrance to the House and Gardens is free to NT Members or £10 to others. Well worth a visit.
19.01.14
---
A recent addition to the Christopher Daniel Collection is a photograph (courtesy of

Richard Riddick) of the splendid miniature "Dolphin" sundial, which was produced by the National Maritime Museum in 1981 to celebrate the marriage of Prince Charles and Lady Diana Spencer. It was a limited edition of 25 signed and numbered models. There are now over 200 images in the collection covering Christopher's maritime life as well as his sundialling career.
See it all ►here.

02.11.13
---

Now ANOTHER novel Dial from Willy Lenders! This time it's one
that is based on a summer house with a circular hole in the roof. When the house is properly aligned, the shape of the hole in the roof appears as a heart as it illuminates one of the internal corners of the summer house. Read more of this novel idea here
02.01.15
---
SunInfo - The UK's Dialling Website of choice.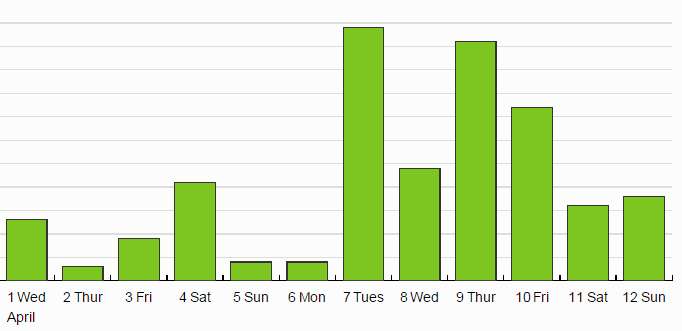 Just see the surge of those interested in the recent BSS 2015 Conference in Nottingham as they turned to SunInfo both before and during the recent BSS Conference to get the latest information about it. Of course, the BSS website had little or no information about the Conference right up to just before the meeting and as a consequence, delegates and other interested diallists turned to SunInfo for details.
27.04.15
---

513. Yes, 513! (at the last count) -Daniel Roth's Sundial web links to sites connected with dials and other data about or relating to sundials and time. Most of the linked pages are in English but there are several in other languages too. Some links sadly are currently broken.
---
BSS Posts its Conference Joining Instructions. With only four days to go, BSS posted on its website the joining instructions for delegates intending to come to its 2015 Annual Conference. In an amusing touch by the organiser and at the top of the emboldened headings - just under the mention of time for Afternoon Tea on Friday 10th, is a request for delegates to bring a cake! Fortunately two people did.
9.4.15
---
Each quarter one of the articles in John Davis's latest excellent BSS Bulletin may be read on line. That for September 2014 is entitled "Unexpected Aspects Of Anniversaries or early sundials, widely travelled" and is by Helmut Sonderegger. It may be read on line ►here

THAT for December 2014 is entitled "From Old to New, A Restoration Project. The Nazeing Church Sundial" by Ian Butson and it may be read

►here
01.09.14, 28.12.14
---
Fer de Vries. Obituarial Notice.

Frans Maes, secretary of the Dutch Sundial Society has reported to the Sundial Mailing List that Fer de Vries, honorary member of the Dutch Sundial Society, passed away on April 1 2015 at the age of 78. The funeral service was held privately on 7/4/15. He had suffered from a stroke two years ago, one from which he only partially recovered.


He was a pivotal member of the Dutch society, which he joined right after its formation in 1978. He served as treasurer for 9 years and as secretary for another 19 years. In the meantime, he contributed some 200 articles to their Bulletin.

Many diallists knew him, or at least his work, among which were important contributions to the science of gnomonics. His software ZW2000, which he freely made available to the international sundialling community, was, and is, used by many. He cooperated with many sundialists abroad and he won the first Sawyer Dialing Prize in 2000.

The Dutch sundial society have indeed lost a generous, devoted, enthusiastic and productive person and a towering diallist.

07.04.15
---
The 23rd International Sundial Design Competition

is being held in 2014. Sponsored by the Italian Amateur Astronomers' Union and the Astronomical Italian Society, any sundial designer may enter as either a professional or an amateur. The deadline for receipt of entries was 30th June 2014. Later extended to 31st December 2014
● See the winning entries from the last (2011-12) Competition at http://www.astrofilibresciani.it/Meridiane/Ombre_del_tempo/Immagini/XII_Edizione/Dodicesima_edizione.htm
● See other winning entries for all Competitions 1989-2009 at http://www.astrofilibresciani.it/Meridiane/Ombre_del_tempo/Precedenti.htm
29.10.13, 02.05.14,13.06.14, 29.06.14, 02.01.15
---
Now BSS abandons summaries of its Council Meetings for its Members! An important part of the Society's Newsletter content, introduced under the Chairmanship of Christopher Daniel was the democratic practice, in each Newsletter, of presenting Members with a short summary of the topics and decisions taken by the Council at its recent meetings. Members are currently reporting their concern that ever since the previous minutes secretary stood down from the Council this practice has apparently ceased. BSS Members may well feel that restoration of this practice should be a topic for the agenda of the forthcoming and postponed, 'October' 2013 Council Meeting? We shall report on this at a later date since, to an increasing number of paid up BSS Members, it is yet another unfortunate extension of secrecy by the present BSS management. Why?

Sadly we have to report that it was not a topic for consideration at the Council's October Meeting nor at any meeting since and so the Membership continues to be denied such information. BSS Members will undoubtedly now be very concerned since the Council did however manage to find the time to vote that potential trustee liabilities for any of their errors, blunders and mistakes should be removed by the redesignation of the Charity as a CIO.
11.10.13, 06.11.13, 03.12.13, 21.03.14
---
BSS Council Meeting Updates to Members Abandoned In October, 2013 and as is mentioned in this column in December 2013 and in March 2014 too, we reported that BSS had abandoned the practice, first started under the Chairmanship of Christopher Daniel, to summarise in each Newsletter the discussions and decisions of each meeting of the Society's Council. The September 2014 Newsletter - just like the March and June 2014 ones, issued to Members with the Bulletin, once again gives no such information.
This seems to be yet another example of a wholly unnecessary secrecy which increasingly cloaks the BSS Council's operations today. Another has been the strange way that the new, incorporated charity was registered with the Charity Commission even before the Membership had voted for it. Another is the way that our esteemed President is even being refused the return of his own books that he loaned to the library! Concerned members wanted to request a change of policy when the Society met for its AGM at Greenwich on Friday the 25th April 2014. Some members also felt they should put others up for election. Good management is sorely (and always) needed at BSS. Members of BSS who are not booked into the Conference may always freely attend the AGM. Just let the Conference Secretary know that you are coming.
10.03.14, 17.05.14
---
Following what can only be described as the astonishing apparent disinterest of both the UK's National Maritime Museum and especially of the Council of the British Sundial Society, BSS President Christopher Daniel's lifetime archive of papers and designs has finally been saved for posterity - and in some style too - by its deposit with the prestigious National Watch and Clock Museum, of Columbia,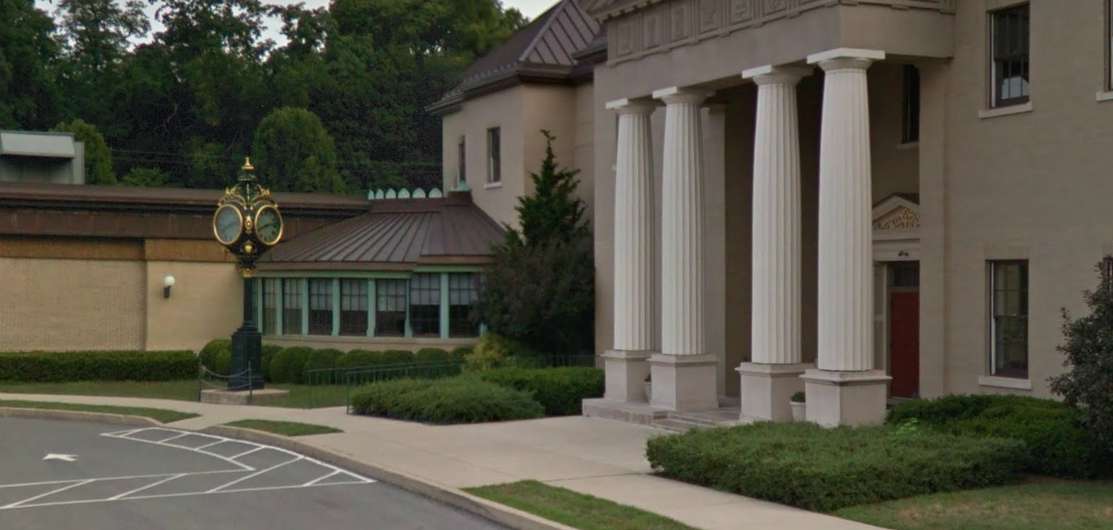 Pennsylvania, USA. The museum is the largest of a very few in the United States dedicated solely to the history, science and art of timekeeping and timekeepers. They have welcomed the collection in glowing terms. Lynn Schuessler of the Museum has summarised their delight at receiving this important archive in one of her regular Blogs. Read more ►here
Image © Google and used as directed. 18.09.13
---
A Tony Moss replica of a Heath & Wing sundial that was originally presented by Captain Samuel Holland to Dartmouth College in Hanover, New Hampshire, USA, in 1773 is now on display in the quadrangle of Holland College's Prince of Wales Campus. See the full story here. Tony also describes the making of the dial in the June 2013 edition (Vol 20, No2) of the NASS Journal The Compendium.
---
An interesting dial is to be seen at the website of the Museum of the History of Science in Oxford. It is an altitude dial and horary quadrant by Miniato Pitti of Florence in 1558. Miniato Pitti was an Abbot at the monastery of Monte Oliveto near Florence. He came from the noble family which earlier had owned the Pitti Palace. You can see his quadrant in more detail at http://bit.ly/159wirw.
---
Sundials for learning. A new web resource has been made available. It is Donald Christensen's 'Sundials for Learning' and shows how schools may devise their own analemmatic dial. An accompanying video clip is here
---
BSS 'Newbury 2014' BSS's Autumn informal one day meeting, will be held this year on Saturday 27th September 2014 at Sutton Hall, Stockcross near Newbury. The Hall will be open from 9.30 am to 5.00. Talks start at 10:00 am this year. Free tea and coffee to greet your arrival. A donation of £10.00 each is requested. Please put the date in your diary. Last year some 35-40 people came and had a thoroughly enjoyable time.
Travel Directions are ►here Leaflet is ►here
08.03.14
---
---
A 'new' type of sundial? Ortwin Feustel, of Germany has devised what he calls a Culmination Dial, useable in any latitude and therefore making a neat 'travel' sundial. The theory is described fully in the December 2012 issue of the NASS Compendium but a short explanation is available in English on the Dutch sundial society website (De Zonnewijzerkring) here.
---
Karlheinz Schaldach co-authored with Ortwin Feustel an interesting paper in the September 2013 issue of the BSS Bulletin: "The Globe Dial of Prosymna" - read it here
---
Martins Gills gave a most interesting review paper at the 2014 BSS Conference. It was entitled: "What We Expect From Sundials – a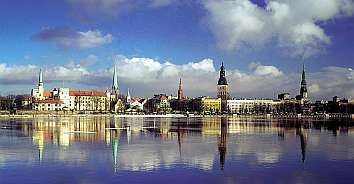 Story from Latvia". The English language slides for this presentation (4MB PDF) can be seen ►here by kind courtesy of Martins Gills.
In it he takes the audience through a variety of old and modern dials in Latvia and mentions Jānis Klētnieks whose book was for many years the only source of information about dials in the Latvian language.
05.05.14
---

The Equinox Sunrise at Cairn T of the megalithic cairns of Loughcrew can be followed at http://www.knowth.com/loughcrew.htm. Well worth reading about it even if you were not able to be there!
27.03.14
---
Fabio Savian of Milan reports a spectacular phenomenon on the lake of Alleghe, a little lake on the Dolomites, North East Italy. For two days around the equinoxes, in the morning (08:45 GMT +1), the Sun appears through a gap in Monte Civetta (Mount 'Owl') for about a minute and half. There are actually two gaps but this year in March the second one was covered by snow. Italian Dialist Bepi De Donàt took a photo of it on 20th March 2014.
This excellent photo may be seen on the Sundial Atlas website: ►Here
20.03.14
---




The Neolithic World Heritage site of Newgrange was built in Ireland 1000 years before Stonehenge! It is best known for the illumination of its passage and chamber by the winter solstice sun. Above the entrance to the passage at Newgrange there is a opening called a roof-box. This baffling orifice held a great surprise for those who unearthed it. Its purpose is to allow sunlight to penetrate the chamber on the shortest days of the year, around December 21, the winter solstice.
Check out the site, see how the sun has illuminated the passage over the years. All ►here.
---
BSS duly sent out its notice to Members before the 2014 conference, alerting them to the proposed change to the status of the Charity from the present Charitable Trust (that has served BSS so well for so long), to a Charitable Incorporated Organisation. It seems that the 'Society Rule' that was established some years ago in Christopher Daniel's time to ensure that any important change to the Society should thereafter be placed before all Members in a postal vote, has in yet another secretive act of this strangely secretive Council of Trustees, inexplicably been abandoned by the present Council. BSS Members might wonder why. You can read more about CIOs and about what it means to be one. ►here.
01.04.14
---
At the 2014 BSS AGM in April Members voted to convert the charity from its earlier status as a Charitable Trust to a Charitable Incorporated Organisation or CIO. Why? Well, to 'reduce risk'. The Charity's risk? No, only really that of the Trustees. A risk that has never been significant until the present Council took over. Members might like to probe into what they have signed up to.
Also they might also consider why the CIO itself was registered with the Charity Commission on 7th February 2014 - well before any enabling vote was taken by the Membership.
see: ►New BSS CIO Registered -WHY?

Strangely, this registration was made, and considerable cost incurred, even well ahead of approval of the principle by the BSS Membership. The intention as stated in the insert to the December Bulletin mailing to members was to take the formal decision at or around the time of the Greenwich meeting - however whether all BSS Members will get a vote on such an important matter has still not been revealed. An existing Rule of the Charity - properly enacted by an earlier Council - appears to require any such to be taken after a postal vote of the entire membership. This however seems not yet to have been confirmed by the present Council. Some of the implications of such a move are on our advice page - see link below LATEST: In the event the Membership were denied a vote by their Council!!!!
►Charitable Incorporated Organisation Implications.
05.02.14, 09.02.14, 19.06.14
---
'Wastrel Incontinence?' UK MEP Daniel Hannan famously described former UK PM Gordon Brown's economics as "wastrel incontinence". Perhaps in a smaller way this term might also be applied to the way that, from the 2013 accounts, BSS apparently spent the equivalent of 117 annual membership subscriptions (approximately one third of the membership income!!) on getting advice from TWO London based legal firms over matters concerning the conversion to a CIO and related matters. A charge close to FOUR times that which would have been charged by BSS's own Independent Examiner for the same work and the same result. Perhaps it is reasonable but why has this exceptional expense not been properly justified in any report to BSS Members or for that matter in its annual report to the Charity Commission? It's clear that even more money will have been spent on such legal issues in 2014. Why then, have the membership not been given any forward projection of that?
02.08.14, 22.08.14
---
<![if !vml]>

<![endif]>The 2013 Annual BSS Conference was held in April in the lovely city of Edinburgh; over the weekend of 5th-7th April 2013 in fact. There were some fifteen presentations in all although a failure to follow BSS IT policy and use MS Powerpoint caused some problems with projection. Several delegates brought dial-related material to show to other attendees, a conference edition of the Recorder magazine was issued and there was a Saturday afternoon walking tour of dials along the Royal Mile, at George Heriot's School and at the National Museum of Scotland. Those who were unable to be at the conference can see some of what was seen on the tour here. The Andrew Somerville Plenary Lecture was given on the Sunday by Dr Tony Freeth about the amazing Antikythera Mechanism.

A list of the authors and their presentations at
BSS Edinburgh 2013 is here.
Those who were unable to be at the Conference that year can see the next best thing, a 30 minute interview with Tony here where he describes the background to this astonishing analogue computer dating from 60-70BC. In it he touches on its star calendar and a mechanism that is believed to take into account the lunar anomaly. It might also have been able to predict the hour of possible eclipses and maybe even the motion of the then known planets. A delegate discussion forum was held during the conference which included more than its fair share of excitement, inadequate information and much misunderstanding! More details of this.

07.04.13, 10.05.13, 22.05.13,25.06.13,07.10.13
---

A New Analemmatic Sundial has been designed for Johnson City, Tennessee, USA. It is only a small part of an imaginative Public Art Master Plan that was developed in 2012. A local restaurant commissioned this work for the entrance to Founders Park. The new dial was dedicated on Saturday July 12th 2014. More information ►here, ►here & ►video
09.07.14, 14.07.14
---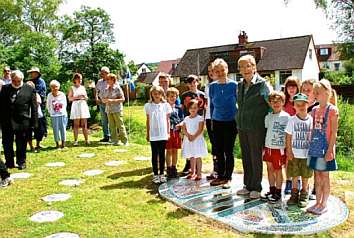 A new human sundial has been placed in the village of Barr as part of the Carrick Community Heritage trail in Ayrshire, Scotland. Sunday June 22 saw the unveiling of the human sundial which is set to be the latest attraction for Barr.
Villagers and pupils from the local primary school have been working for over a year now to bring their innovative project to fruition as the village's contribution to the Carrick Communities Heritage Trail. More ►here
10.07.14
---
Two previously unknown dials came up for sale on 3rd December 2014 at Christies!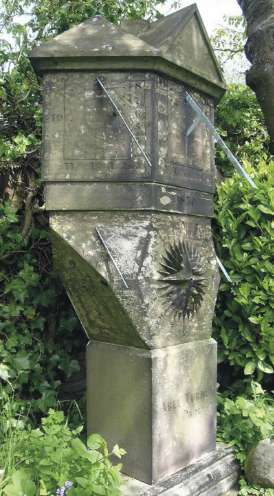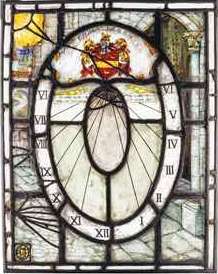 The first was an Abel Turner stone dial in six parts with a three pitched top above seven dials and a central relief carved with a thirty two point compass, the base is carved with inscription '1850 / ABEL TURNER / DIALLlST'. It sold for its lower estimate of £10,000.
The second was a stained glass dial from the twentieth century which sold for higher than its upper estimate at £1,750.
More details can be had at Christie's website here
28.11.14, 03.12.14
---
Christopher Daniel announces his Latest Book!!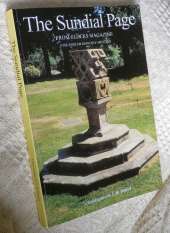 At the 2015 Conference BSS President Christopher Daniel showed delegates a proof copy of his new book. This is a compilation of all of his many contributions to the 'Sundial Page' feature of Clocks Magazine that had originally been started by Noel Ta'Bois.
This new work contains all 244 monthly articles that were written by Christopher over the twenty year period 1988-2008.
Once again, Christopher's dominance of the UK dialling world is evident with these authoritative articles that teach as well as entertain those having an interest in time keeping over the centuries. SunInfo will shortly summarise this most interesting work.
This is a very limited edition with only a few copies left but anyone seeking to purchase one should contact Elspeth Hill on elspeth@malinriding.com for further information.
05.05.15
---
Unusual Dials of the British Isles
An unusual UK Dial

The Globe Sundial, Regent's Park Zoo London.

Photograph taken July 2003

OSGB36: TQ 282 778 3376
WGS84: 51:32:05N 0:09:07W

The Globe Dial by Wendy Taylor, 1989. Time indicated by interpolation between the two fins that cast the smallest shadows. Gift to the Zoo by Alcan Inc, now Rio Tinto Alcan Inc.

© VL Thomson,2003. Copying and re-use not permitted. Contact webmaster.

Other pictures of unusual dials will be presented here in this occasional feature of SunInfo
---
Astronomers bring ancient technology to life in

Westminster. That's the city of Westminster in northern Maryland USA by the way. An imaginative project has been started to lay out - over a period of one year - a ground based analemma. More ►here
---

Here's an Unusual Dial - it slips on one's arm, has a compass and a device to adjust for your latitude.. It would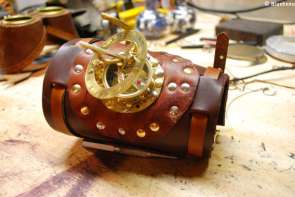 work though it may not be very convenient to use...!
Click on the image to see a better image
Image courtesy Bluebenu
---

March 2015 BSS Bulletin issued. BSS has now issued its March 2015 Bulletin. The Bulletin is available only to Members of the Society but one article is made available for non-members to read. This time it is Conarachne et Pelecinum
The articles available in the current edition are:
A Medieval Sundial from Lindos on the Island of Rhodes - Karlheinz Schaldach
New Dial- The Neuadd Dial 2014 - Mark Lennox-Boyd
A Mystery Sundial by Girard et Barrere of Paris - Martin Jenkins
Sundials in Madeira - Maureen Harmer
Michael Maltin: Spitfire Pilot and a Gentleman - Obituary - Doug Bateman
Dial Dealings 2014 - Mike Cowham
New Book - Savoie
The Moving Sundial of Ardrossan - Christine Northeast
A Theatrical Dial - Jackie Jones
BSS Accounts for the Period 1 January to 8 August 2014
Conarachne et Pelecinum: About Some Graeco-Roman Sundial Types - Jerome Bonnin
In the Footsteps of Thomas Ross - Part 10: A Mixed Bag of Sundials in Edinburgh - Dennis Cowan
Some New Sundials in St Petersburg - Valery Dmitriev
Some Old Sundials in South Africa - Henk van der Ham and Malcolm Barnfield
Semper Novus, Semper Idem - Two Slotted-Gnomon 'Conservatory' or 'Parlour' Pottery Dials - Malcolm Bishop
Canvey Island Dial - Patrick Arnold
Dumfries House Arrnillary Sphere - Brad Dillon

Non-members wishing to see this edition in full are encouraged to join the Society.
28.02.15, 08.03.15
---
Construction begins at Thatcher Park, Forest Grove in

Oregon, USA on a new analemmatic sundial and obelisk. Residents may even purchase tiles to be laid as a part of the decoration. More ►here and ►here
---
A novel use of sunlight prediction! As of March 2015, planning permission has been approved or is pending approval for no fewer than 236 new high-rise buildings in central London! And to think that even in 1962 St Paul's Cathedral was still the tallest building in London! In readiness for this new onslaught, Architects NBBJ of Seattle, a company with offices in other world cities too, have devised a way for tall buildings not to bring with them the usual shadow blight. More here.
15.03.15
---
Classroom Maths. With the help of BSS Member, Peter Ransom the Bowland Charity published a DVD in 2008 that was sent to schools in England. This DVD contained 21 case studies of mathematics to help make the subject fun and absorbing for pupils aged 11-14. One of these related to sundials. Should BSS take an interest in this? See here for more information. Send your views to the webmaster or direct to Peter.
---
Here are two walking tours of Oxford sundials. Click ►here to print off an illustrated one page summary of a short walking dial tour starting and ending at Keble College Oxford. It only takes around an hour but in that you will see no fewer than six of Oxford's many wonderful dials. They include one horizontal dial, two vertical dials, a stained glass dial an equatorial dial and even a Noon Mark! There are many pubs nearby too! Enjoy!! Or, if you are up for it, there is a longer tour of Oxford Dials which includes those of the shorter tour,
►here. Print and fold this one to take with you.
28.08.13
---
Time for another look at Piers Nicholson's excellent Sundial trail of Oxfordshire. Quite apart from the two sundial trails of the city of Oxford (see the links below) you can also see here a trail devoted to the County of Oxfordshire. It mentions the two intriguing dials in Woodstock which are interestingly similar and whose oddities were discussed on page three of the first (April 2003) edition of 'The Recorder' the occasional BSS Newsletter for dial recorders.
03.01.14
---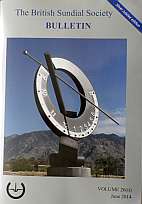 The 25th Anniversary (June 2014) issue of John Davis's excellent BSS Bulletin has long been issued to Members of the Society. Developing a general theme of Dial Decoration, it contained no fewer than fifteen articles as well as an editorial and one reader's letter. One article for those interested in decorative dial restoration is about the Restoration of the historic dial at Isleworth. You can see the contents of this latest Bulletin ►here. The Society makes one article of each Bulletin available to view on-line and this edition's is Painting with Light - a sculptors take on dialling. It is written by Tim Chalk whose most interesting website is ►here. Take a look!
If you are not a member of the Society you cannot purchase a complete copy of the current Bulletin. So, click the Membership link at ►Join now!
02.06.14
---
BSS Reports that its December 2014 Bulletin was a little thinner than planned owing to the current illness of its indefatigable editor Dr John Davis. Nine articles are in this edition along with an Editorial and Readers' Letters etc. The article by Ian Butson may be read on line, just click the link.

● An Exceptional Sundial: Denis Savoie & Anthony Turner
● The Slate Dials of Brittany: Mike Cowham
● Sundials on the Tropic of Capricorn: Anthony Capon
● In the Footsteps of Thomas Ross. Part 9: The Mercat Crosses of Scotland and their Sundials: Dennis Cowan*
● The Future of Dialling: Tony Moss
● From Old to New, A Restoration Project. The Nazeing Church Sundial: Ian Butson
● The Littlecote Dial: J. Mike Shaw

● The Sad Story of a Sundial: Piers Nicholson
● Newbury One-Day Meeting, 27 September 2014: Kevin Karney and Irene Brightmer

We join with all Members of BSS in wishing John Davis a speedy recovery.

*Other articles in Dennis Cowan's Thomas Ross series may be read here. Ian Butson's article in the December 2014 Bulletin may be read here

1.12.14, 30.12.14
---

BSS announces dates for its 2016 Conference The next BSS Spring Conference is planned for 15th to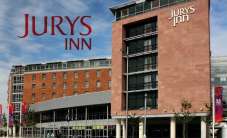 17th April 2016 in Liverpool. See our Special Page about the Conference HERE. Delegates should plan to arrive by 4pm on the Friday. The Conference will finish after lunch on the Sunday. Accommodation will be at Jurys Inn, Kings Waterfront, Liverpool which is situated opposite the Convention Centre. Liverpool is of course, accessible from all parts of the UK and Europe. Road, rail, air and sea routes bring you within minutes' walking or driving distance from the hotel. There is ample parking on site if you choose to arrive by car. See map
15.05.15, 14.08.15
---
Gian Casalegno has announced that the seventh edition of the Italian Society's web based Bulletin Orologi Solari can now be read on line or downloaded as a PDF from their website www.orologisolari.eu. Like the previous six editions this one is yet again a real tour-de-force. The articles (all in Italian of course) are wonderfully illustrated in full colour: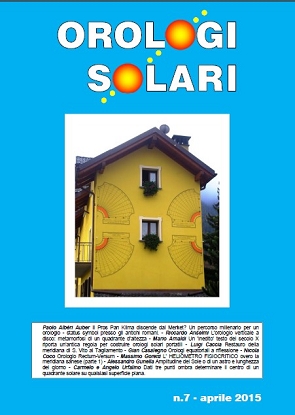 - Does the Pros Pan Klima come from the Merket? A thousand-year old route for a sundial status symbol among ancient Romans - Albéri Auber Paolo
- The vertical disc dial: the metamorphosis of an altitude dial - Anselmi Riccardo
- An unprecedented text from the 10th century shows an ancient rule for making portable sundials - Arnaldi Mario
- Restoration of the sundial in S. Vito al Tagliamento - Caccia Luigi
- Equatorial reflection sundials - Casalegno Gian
- Rectum-Versum sundial - Coco Nicola
- The 'HELIOMETRO FISIOCRITICO' namely the Siena sundial - (part 1) - Goretti Massimo
- Amplitude of the Sun or of a star and length of the day. - Gunella Alessandro
- Given three shadow points find the center of a sundial on any plane surface - Urfalino Carmelo, Urfalino Angelo

As usual a bonus containing related files and programs is also available.
10.05.15
---
A new dawn for the de Vlamingh Sundial. A sundial memorial commemorating Dutch explorer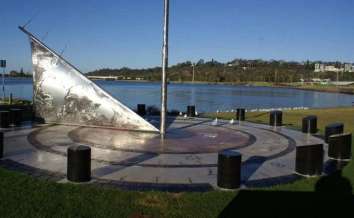 Willem de Vlamingh's arrival in Western Australia on the Swan River in 1697 is to be relocated, somewhat further East, to Riverside Drive - Perth Council has decided.
Perth Council recently voted in favour of reconstructing the memorial, which has been sitting in a warehouse since it was removed in 2012 to make way for the works being undertaken at nearby Elizabeth Quay..
More here
14.06.15
---

A new Analemmatic Dial is coming to Waterford. That is Waterford township (pop 72,000) in Michigan, USA. The new dial was opened on June 8th but it had temporary date plaques in place for the opening after the planned ones cracked in the kiln a few days before! Clerk to the Township for over two years, Sue Camilleri had been seen sticking temporary paper identifiers onto the date scale! More
05.06.15
---
All Hands to the Pumps! The recent announcement by the BSS Council of the place and date of the 2016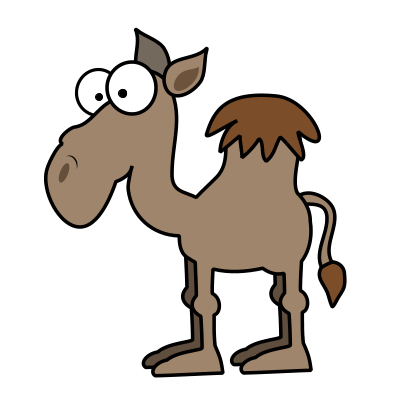 Conference (see News entry below) also sets out a new mechanism for the organisation of the meeting. One good idea is the appointment of a competent member - in this case Mike Shaw - to be a contact in the conference city - Liverpool - rather as NASS have always done given the enormous distances involved in the USA. That will surely help to ensure that things don't get missed or forgotten. However the other announced change is to conduct the conference organisation by a committee of four when in all 26 years of the society's existence, even through periods when society membership exceeded 600, it was only ever - and was necessarily - a one person job, rather smacks of overkill or mistrust. After a similarly strange decision regarding the production of the Bulletin, this Council's propensity to use committees is becoming clear. It is earnestly to be hoped that this latest 'Fab-Four' do not end up organising a camel.
16.05.15
---

BSS President Christopher Daniel now has his own website showing the many sundial and other designs prepared during his long career. Britain's most famous and prolific sundial designer has at last placed his portfolio on the web.

Called the Christopher Daniel Dial Collection it includes pictures of dials in design, development, restoration, at their opening ceremonies and with library shots of the completed projects. It even includes a few pictures from his many other related interests from sailing to poetry, his meetings with the famous, his career and some awards. Now showing over 200 images. A really enchanting collection.
Just click here or the thumbnail to be connected to this amazing new resource or see it as a slideshow! Whichever way you choose, do keep coming back!
10.09.13, 07.10.13, 02.11.13
---
NASS Member Claude Hartman recently called the attention of the sundial mail list to a 2011 article (by Jenny Cohen) which in turn reflected an article from the New Scientist in 2009 that suggested that the Pantheon in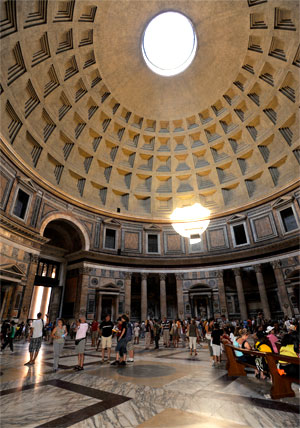 Rome might be a giant sundial!
Certainly the building seems to have had some religious significance - its very name means 'To every god' - and its N-S orientation is unusual. If not exactly a sundial it may well have been aligned to allow the sun to illuminate the doorway on special occasions, including the equinoxes and April 21, the traditional anniversary of Rome's founding.
See Jenny's article here. An earlier article by Robert Hannah on this very topic is here
05.01.15
---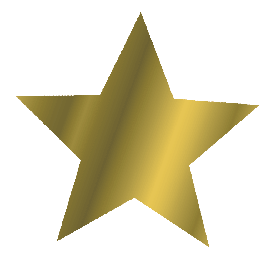 Christopher St J. H. Daniel MBE! We are delighted to report that the BSS President, Christopher Daniel, has been appointed MBE in the 2013 Queen's Birthday Honours, for services to the History of Marine Navigation, Timekeeping and Sundials. A thoroughly deserved honour if ever there was one and the wider sundial world will be delighted to see such a recognition of gnomonics. We join with very many others to send our congratulations to Christopher. The official entry may be found on page 52 of the Birthday Honours List 2013 and a copy of the Royal Warrant signed by the Queen and by Prince Philip may be seen as the final image on Christopher's own collection of images, here. Christopher's Investiture took place on 19 December 2013.
---

Happy New Year to you! We are delighted to present our Christmas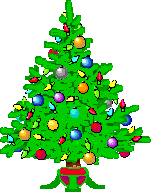 and New Year Card to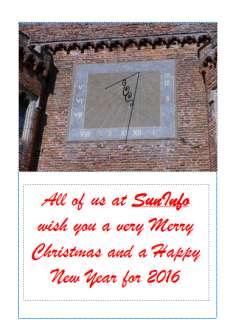 you, our visitors. Click on the image, print off the single A4 page PDF and fold it to make your own card!
Thank you to all our visitors during 2015. Please do come back in 2016. There is a lot of news to come!
Just click on the thumbnail image here to download the one page PDF that can then be folded to make your very own card. A Happy New Year!
15.12.15, 31.12.15
22/04/2018 © P Powers 2015. All rights reserved.
---
To mark the Season of Christmas...

When King Herod called in the PR men.

This article was first written by Rupert Morris in 1994 as a skit describing in modern terms the problems faced by King Herod and the proposed solution - Herod Population Control Ltd (HPC Ltd)

When King Herod called in the PR men

Reproduced here by by kind permission of author Rupert Morris
---
Gian Casalegno has announced that the eighth edition of the Italian Society's web based Bulletin Orologi Solari can now be read on line or downloaded as a PDF from their website www.orologisolari.eu. Like the previous editions this one is yet again a real tour-de-force. The articles (all in Italian of course) are wonderfully illustrated, many in full colour: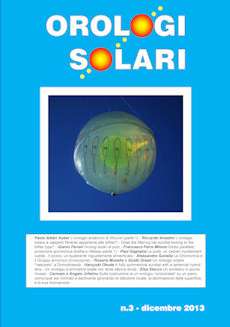 -Altitude sundial in Este - Paolo Albéri Auber
-Paper sundials - Riccardo Anselmi
-Developing a reflection sundial - Gianpiero Casalegno
-Sundial design from the measurement of two shadow points - Francesco Caviglia
-"Projective" sundials laboratory (part 1) - Francesc Clarà
-The Julian Easter (part 1) - Giuseppe De Donà
-An ingenious altitude sundial of guaranteed failure: the "universal"clock by John Marke (1641 - 1673) - Alessandro Gunella
-A sundial on a pyramid - Miloš Nosek
-The Waldshut Apolyearth (part 1) - Ives Opizzo
-"Operating with the operating nature" The Flora clock in Bacoli (NA) - Ennia Visentin

English abstracts of these papers may be read here

As usual a bonus containing related files and programs is also available.
02.09.15
---
More than 24,150 visitors to SunInfo! Since this web page was set up three years ago there have now been more that 24,150 visitors to see our sundial related news, archives and comment web site! For such a specialised subject that is truly amazing - and rewarding too.
Thank you all for your regular visits. Please keep coming back to see what's new.

AND... ALEXA, the website ranking service, records an overall increase in world ranking for this domain up by 598,319 in the past three months (to July 2015) and with a new UK rank of 69,537. This compares with an overall drop in world ranking of the other main UK sundial website - that of BSS - by 125,446 in the past three months and now with a lower UK rank of 72,110. SunInfo is truly the UK's sundial website of choice.

We shall shortly have an updated page relating to David Payne's own amazing sundial trail in Norfolk and we shall soon also be able to present the John Churchill Photographic Archive.
19.06.15
---
Tracking hours by flowers?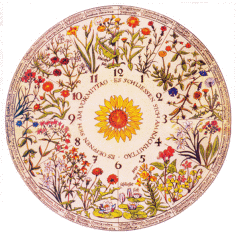 NASS Member Robert Terwilliger recently drew the attention of the Sundial Mail List to an article in the NY Times about how certain flowers may be arranged to indicate clock time according to when they open or close during the day. All that is needed is to identify a selection of a few dozen flowers that open and close at regular hours. They can be regulars like lilies, marigolds and primroses. Next, plant them in an organized fashion — perhaps in the segmented shape of a dial or clock face. It became fashionable in Europe as a result of the work of Swedish biologist Carl Linnaeus, in 1751. There is also a mention of this approach in the early BSS Bulletin Vol 91.3 p4. More.
29.01.15
---
An Astonishing Discovery regarding time keeping in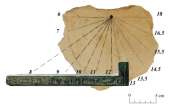 Ancient Egypt!! We are indebted to NASS for alerting us to the fact that Larisa N. Vodolazhskaya of the Department of Space Physics at Southern Federal University (SFU), Rostov, has discovered how ancient Egyptians were able to use their known 'L' shaped bars to construct remarkably accurate wall dials. The article also gives an explanation of the inscriptions from the tomb of Seti I, which have long intrigued researchers.
Read her August 2014 paper (in English) ►here
---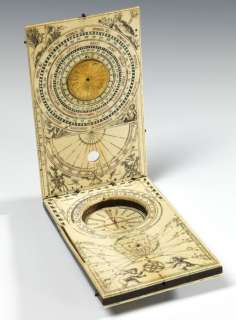 A Rare Portable Diptych Dial sells for more than €50K! Dated late 16th Century the portable dial measures 19.5 x 11.8 cms this lovely dial was sold recently in France by SVV DUPONT & Associés. Click on image for a larger version. More images available for a limited time ►here courtesy of Maciek Lose.
---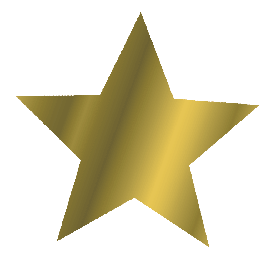 Peter Ransom, a former Treasurer of BSS, took up a role as the Society's Educational Specialist in 2013. Peter would like to hear from anyone who might be willing to help BSS by talking to U3A, local history groups, mothers' union, WI, etc and go into schools to talk about dials. He'd also like to hear from anyone with ideas about how we can do more for education in the area of dialling. He may be contacted by email at: education@sundialsoc.org.uk Some preliminary ideas have already been floated to him here. Send any comments on them to the webmaster.
01.09.13
---
Sundial unveiled in memory of murdered teacher. Paul Bellion, who taught craft and design at Rosemary Musker High School in Norfolk, and his fiancée Lorraine Glasby were both found dead in 1986 in a field in France in a killing that had all the hallmarks of a gangland execution . The case was closed - unsolved - by the French police in 2006. Paul had taught pupils about aspects of time, something which involved making sundials. It was felt most appropriate therefore for family and colleagues to unveil a sundial in his memory at the school where he taught. ►Read more ►Read about the opening ceremony
08.05.14
---
'Oldest Sundial' found in Ukraine? In October 2013 a carved slab was discovered in the Ukraine which might be the earliest example of this type of a stone sundial ever found.
It is thought to date back to the 13th Century BC when the Late Bronze Age Srubna culture would have inhabited the area. See more of this dial and how it was shown to be a dial ►here and ►here
25.05.14
---
A sundial discovered outside a tomb in Egypt's Valley of the Kings may be the world's oldest

Egyptian sundial of its type, say scientists. Dating to the 13th century B.C., the sundial was found in the Spring of 2013 on the floor of a workman's hut. It appears to be roughly one thousand years older than was generally accepted as the time when this type of time measuring device was first used. More information ►here.
Also see the latest news re Egyptian dials in the panel above right.
26.05.14
---
The David Thomas Smith Sundial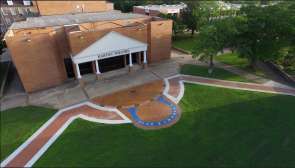 A new analemmatic sundial has been designed and constructed in memory of the late David Thomas Smith and placed in front of the Harton Theatre at the Southern Arkansas University campus (USA). It was dedicated on Thursday 5th November 2015. The Smith Sundial is one of only four Arkansas sundials that are registered by the North American Sundial Society, and it is the only one outside Little Rock and North Little Rock. It consists of a 22-foot by 17-foot stained concrete analemmatic dial with Arabic hour numerals of polished brass. The dial perimeter and the hour numeral arc feature a blue decorative polymer mule shoe, representative of the University's Mulerider mascot. Click on the image to see a larger image or here for more information.
07.11.15
---
A sundial to remember the sacrifices made in WW1 . A gift to the Devon parish of Drewsteignton by the National Trust and

by those currently working to restore nearby Castle Drogo, of a new dial designed by David Collier has now been installed. It marks the sacrifice not only of the heir to Castle Drogo but also of the lives of many of the original craftsmen who worked on the castle, all of whom also died in the first world war.
The sundial was unveiled in Drewsteignton Village Garden on Remembrance Day 2014 at 10.45am.
More information here courtesy Tavistock Times Gazette or click on the image for a bigger picture.
15.12.14
---
New 'world's-largest' dial envisaged.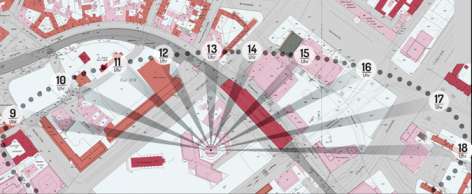 A group of enthusiasts plans to make the 368m Berlin TV Tower an international emblem both as a monument of contemporary history, and a massive sundial! Plans are afoot to mark hour lines. Trouble is the gnomon is to be the vertical tower itself so the lines as envisaged in the drawing are incorrect and the shadow of the very top of the tower will not easily allow its use as the gnomon tip. Also, of course the shadow will not be properly visible by an observer at ground level. The organisers are rightly looking for help. More on where things are, here.
27.10.15
---
Yet more problems at BSS. With the 2015 Conference only days away SunInfo is being asked more and more for help. It seems that some BSS Members who have submitted ideas for a presentation and/or who wish to bring items to show to other members or worse, some who have sent money for a booking, have heard absolutely nothing so far regarding confirmation. Some had earlier been told that their Powerpoint presentations needed to be submitted beforehand yet they do not know how or when to do this!. In a few cases even their cheques had not by then been cashed so they feel left in limbo. The earlier mechanism that allowed bookings to be checked on-line was abandoned in 2013 and even enquiring emails now appear to go unanswered. Whatever the problem, it seems that neither the Chairman, the Secretary nor even any of the other trustees is able to help! Their advice? "Well, just turn up at the door!"
Faced with this extraordinary shambles BSS Members have (wryly) been reporting to SunInfo that nevertheless it is 'reassuring' that a Trustees' Report, sent recently by the Secretary to all Members in advance of the 2015 Conference/AGM, apparently asserts that 'The Society is fit for purpose in the modern world'. That's all right then.
SunInfo's information about the conference is available here.
28.03.15, 05.04.15
---
Mayor of Southwark unveils Queen's Walk sundial. In March 2015 Southwark mayor Cllr Sunil Chopra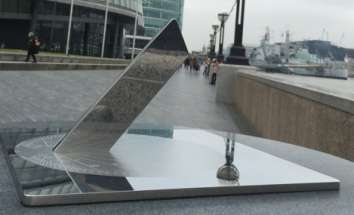 presided at the unveiling of a new sundial on The Queen's Walk alongside Potters Fields Park in London. It is the brainchild of Piers Nicholson who noticed that there were two plain concrete plinths for water taps on this section of the Thames Path and suggested to the managers of the More London estate that one of them could be 'disguised' as a sundial. It now commemorates the opening of the London Silver Jubilee Walkway 38 years ago, on 9 June 1977.
More about the ceremony here. More about the dial itself here.
10.06.15
---
Need the EoT (sundial/clock time correction) for any date in 2015? Scan this QR Code to get the details into your smart phone and have them immediately when you need them




or simply Click to view and print off a table

[Calculation after Smart (1956) figures accurate to within 4 secs]
---

Making the Longyearbyen Sundial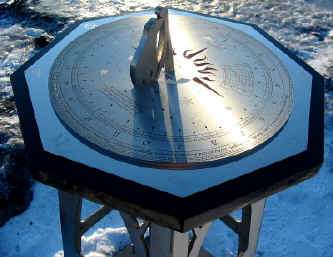 The world's most northerly sundial is located in Norway at 78° 13' North 15° 37' East and was formally opened on 6 March 2004. Conceived as an idea by Australian Louise Rigozzi, researched by her during two 6 month stays in Longyearbyen and designed by her with delineation and manufacture by Tony Moss, this dial brought with it a number of dialling challenges, not least the strange overlap of the time scales at midnight and how to minimise the problems of snow!. Read about it here. See a video clip here.
23.05.15, 02.07.15,20.12.15


We are sad to report that Longyearbyen was hit by an avalanche on or around the 19 Dec 2015. At least one person was killed and several, including children were injured and many families have been displaced. More here and here. As of 12 Feb 2016 the town was about halfway through demolishing the eleven houses that collapsed as a result of the avalanche. It was planned to have shipped the debris to the mainland in March 2016. We have no more news however.
---

Benjamin Franklin's 'Sundial' ..
(Courtesy of Bob Terwilliger and the sundial mail list...)
"How to make a STRIKING SUNDIAL, by which not only a Man's own Family, but all his Neighbours for ten Miles round, may know what O'Clock it is, when the Sun shines, without seeing the Dial.

Choose an open Place in your Yard or Garden, on which the Sun may shine all Day without any Impediment from Trees or Buildings. On the Ground mark out your Hour Lines, as for a horizontal Dial, according to Art, taking Room enough for the Guns. On the Line for One o'Clock, place one Gun; on the Two o'Clock Line two Guns, and so of the rest. The Guns must all be charged with Powder, but Ball is unnecessary. Your Gnomon or Style must have twelve burning Glasses annex'd to it, and be so placed as that the Sun shining through the Glasses, one after the other, shall cause the Focus or burning Spot to fall on the Hour Line of One, for Example, at one a Clock, and there kindle a Train of Gunpowder that shall fire one Gun. At Two o'Clock, a Focus shall fall on the Hour Line of Two, and kindle another Train that shall discharge two Guns successively; and so of the rest...

Hide not your talents. They for use were made. What's a sundial in the shade?
13.03.16
---
A friend of Romanian diallist Dan Uza has persuaded the mayor of the city of Alba Iulia in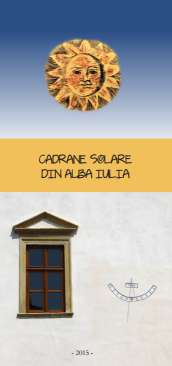 Transylvania, Romania (pop 65,000) to publicise Dan's new sundial trail which encompasses all four dials that are in the city and three more that are in the local museum - two of which are portable dials. It all promises to be a new tourist 'must see'. It also seems that the trail could well be the first one to be set up in Romania! A copy of the six-page folded flyer that will be available to visitors is here. Although this version is naturally written in Romanian, it is well worth a look since, for possibly the first time, it provides an interesting insight into the dial types that exist in Romania. A version in English and one possibly in German is planned. Dan believes that there are probably about 100 dials in Transylvania whereas those that exist in Moldova and the more rural parts of Romania can be counted on the fingers of one hand.
05.05.15
---
There's a new Dial and Noon Mark in Whyalla, the third most populous city after Adelaide and Mount Gambier, in the Australian state of South Australia . A seaport located on the east coast of the Eyre Peninsula, it is at 33.0333° S, 137.5667° E. Designed by Margaret Folkard and John Ward of Sundials Australia the installation includes a globe that represents where the diverse ethnic population of Whyalla comes from and then an Equatorial Dial and even a Noon Mark. See some pictures of it all at our photo gallery: ►here
08.02.14
---
In another somewhat faulted Consultation Document to BSS Members, one that was enclosed with the March 2013 BSS Bulletin but which, despite promises, was never discussed at the Edinburgh Conference in April that year, the BSS Council suggested that its long standing Restoration Grants Policy should be abandoned! Before replying, BSS Members should consider the reasons behind the original drafting of that policy. Reasons that have apparently and astonishingly, not yet been fully considered by the Council! If you need more information before YOU do reply (or just want to know the background), then several members have supplied further information on the issues here. Months on, no public comment has been made by BSS about the outcome of this consultation and yet no grants have been announced in the Newsletter and now SunInfo hears that the policy has been quietly abandoned even though at the time members have not been informed and grants were still beingadvertised on the then BSS web site. Worse, the worrying question 9 in the members' response to this proposal has STILL not been answered. Why are BSS Members not being informed about the outcome of this consultation and the decisions of its Council?
15.07.13,01.01.14,10.04.14,17.05.14
---
The 'Festa delle Meridiane ad Aiello' 20-22 May 2016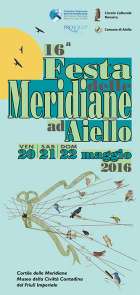 This amazing event will take place in Aiello (NE Italy) where there are already some 104 sundials to see! Running from 08:30 to 20:00, there will be the inauguration of four new sundials, with a contest, a conference and a photographic exhibition too. Click on the thumbnail to the left to see a larger image of the front of the programme - in Italian.
Some examples of dials in the Sundial Courtyard
The rough programme in English is given below. Anyone having need for further information is invited to email Fabio at: fabio.savian@nonvedolora.it
8.30 am Opening:
Market in the courtyard of the Museo della Civiltà Contadina.
Sundials and solar gadgets and the stand of the Italian magazine Orologi Solari
9.30 Opening of four exhibitions
10.00 22 km Cycle run between villages and sundials
departs from Pascut
Tricks and colours for children with Band Quaiat of Romans d'Isonzo
10.30 The Museum Classroom:
Four theme Conference - Traces of the Sun
12.00 to 12.45 Sun Dance- by Golden Fitness Club Aiello
12.45 pm Taste Solar lunch with Duo Freestyle Luca
and Erica in the Pro Loco tent
15.30 A presentation of the gnomonic workshop by Prof. Carlo Bressan in the Town Hall Room
17.00 The sundials of Aiello 2016. Inauguration of four new sundials with procession and band through the streets of the town, starting from the Courtyard of Sundials
18.45 Concert band G. Rossini from Castions
19.30 Award ceremony for the "2016 Aiello Sundial"
19.45 Lottery of Sundials
20.15 Aiello's got talent - with prizes!
30.04.16, 03.05.16 (Thanks to Fabio for details of this event).
---

BSS March Bulletin Published. Now, only one week before the next edition is published, this information is STILL not available on the BSS web site!! Yet you saw it here! The March 2016 edition of the BSS Bulletin included the following interesting articles. Copies are available to Members of the Society.
Using a Sledgehammer to Crack a Nut? - F King
Three Sundials in a Country House Garden – N M. Duke-Cox
A Sundial from a Dublin Maker – A Le Harivel
'Dig for Victory' Sundial – M Jenkins
Could Anyone Mistake this for a Scratch Dial? – D Humphries
Kitchener's Sundial in Palestine – T Grossberger, A Freundlich and J Davis
Sunrays Change Edges on Sharp-Edged Gnomons – A Moss
The Decorative Dials of Coaraze, Cote d'Azur, France – M Cowham
New Dials: Doha, Qatar, Analemmatic Dial – H Peel
An Unrecorded Transitional Mass Dial at Bixley, Norfolk – J Davis
Postcard Potpourri: Deene Park, Corby, Northamptonshire – P Ransom
In the Footsteps of Thomas Ross. Aberdour Castle – D Cowan
A Local Garden Centre Sundial – M Cowham
What Happened to the Calverley Sundial? – D Humphries
Equatorial Sundial in India – F King
Armillary Sphere in South Wales – B Dillon
Holiday Sundial Sightings – D Payne
April 2016
---

Search for a lost sundial! The Portland (USA) Public Library has been contacted by the North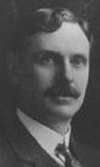 American Sundial Society to try and help track down an old sundial. The society is having its annual conference in Portland June 23–26, and Samantha Duckworth the library's science and technology team leader says that NASS wanted to find the dial in time for the conference.

The sundial is one of at least two created by Albert Crehore, (1868-1959), a talented electrical engineer and inventor who once worked in England. He received a patent for his creation in 1905. Fred Sawyer, President of NASS has said that Crehore's writings listed Portland as a location for one of his dials, but the exact spot is unknown. "It's possible it could be on one of the islands," Duckworth said, although the search includes Portland, and some surrounding towns like Falmouth and Cape Elizabeth.

Duckworth, who began the search in August 2015, said she started by speaking with garden societies in the area. Then they began searching the library's collection and historical records for any mention of the dial. Then she moved on to the Maine Historical Society. Then to real estate agents who may have seen it in a private home. Then to antique appraisers, she has looked anywhere a unique sundial has been rumoured to exist. But so far, no luck.
17.02.16
---

Plan now to visit the 2016 NASS Conference, June 23‐26, 2016.
The 2016 NASS sundial conference will take place at the 'Holiday Inn by the Bay', Hotel and Conference Centre in Portland, Maine USA. See the panel on the right for more information or take the Hotel 'Tour'.
18.04.16
---
Orologi Solari Edition No 9 can now be downloaded!!


Fabio Savian is back writing for this excellent Italian gnomonic magazine!
Find details here.
Contents of this edition (in Italian but Google Translate is great!):
- How to determine the operating hours of indifferently oriented flat sundial by the stereographic projection - Riccardo Anselmi
- An outline of the equation of time on the sky of Florence - Stefano Barbolini
- "Projective" sundials laboratory (part 2) - Francesc Clarà
- The Julian Easter (part 2) - Giuseppe De Donà
- How to recover an ancient sundial by means of an ellipse - Alessandro Gunella
- The Waldshut Apolyearth (part 2) - Ives Opizzo
- Platonic and Archimedes solids for gnomonics together with a polyhedric scaphen (part 1) - Fabio Savian
- A multiface sundial - Joan Serra Busquets
- Federico Commandino method revised without the ellipse construction - Carmelo Urfalino and Angelo Urfalino
As usual a bonus containing related files and programs is also available.
21.02.16
---
You heard it here first! In its December 2015 Newsletter, BSS confirmed, September 2015's SunInfo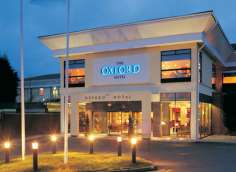 prediction of the venue for its 2017 Annual Conference.
It is indeed to be Oxford and at an all in one venue on the outskirts of the city. Trustee gossip just in from 'around the traps' suggests that it will be The Oxford Hotel OX2 8AL. More news as we get it.

08.12.15
---
The 2015 NASS Conference was held, two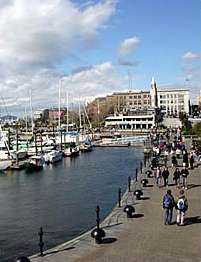 months earlier than usual June 18th-21st 2015 at the Harbour Towers Hotel in Victoria, close to Victoria Inner Harbour on beautiful Vancouver Island in British Columbia, Canada. Additional information is available at the 2015 NASS Conference Page where there is a 1 MB PDF Summary of the conference
On Tue. 23 June, after the NASS meeting and for those who were interested, Woody Sullivan conducted a Seattle sundial tour. [All information courtesy of NASS and the sundial mail list] 18.03.15, 23.06.15, 24.09.15
---
BSS has published its December edition of the Bulletin. However, even though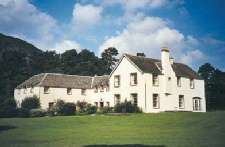 it is issued only to Members, this latest edition includes the usual free article which this time gives a fascinating account by the Society's patron, Sir Mark Lennox Boyd of the construction and alignment of a sundial-adorned tetrahedron cairn on the land of David Heathcote Amory, 1km NNE of his house Glenfernate Lodge in Perthshire. Decorated by two sundials, the initials of those involved and the date and the Equation of Time, it represents a celebration of love for the property and the area. A list of the other key articles in this edition of the Bulletin can be found here. The Bulletin may be obtained by joining the Society.
03.12.15
---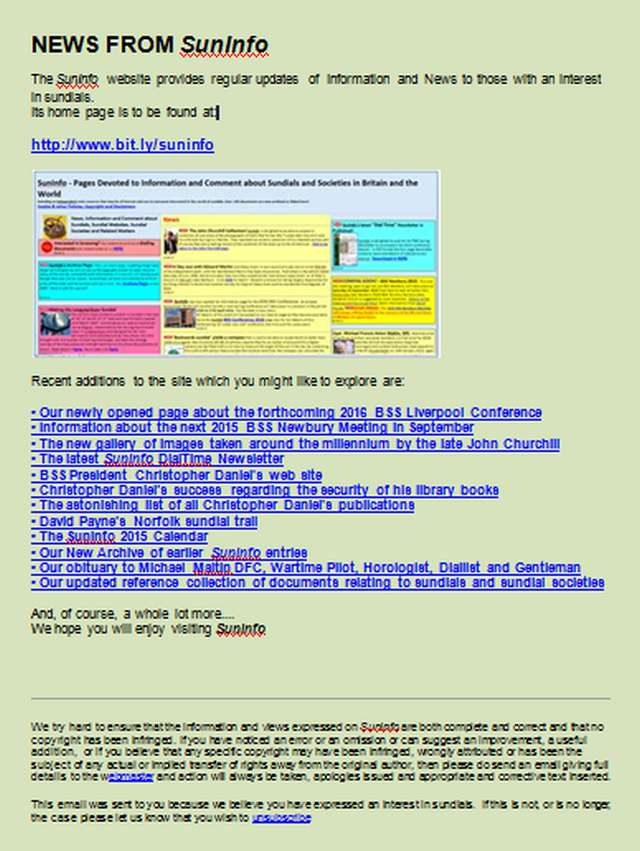 SunInfo's autumn e-mailing to those interested in sundials is reproduced in MS Word here . Click on the links in the document to explore recent items on SunInfo.

If you did not receive this by email and would like to next time simply go to our subscription page and send the message: Subscribe.
---
Rare sundial discovered! An ancient sundial that was unearthed by a 'lost' metal detectorist in Chetwode, Buckinghamshire (UK) as
he walked back to his car, is tipped to sell for £80,000. Simon Neal went to the 'wrong' part of an enormous field in his hunt for some Roman relics and was leaving the site when his machine detected a metal object. Horology experts and scholars including BSS's John Davis have since identified the treasure as an incredibly rare 14th century English horary quadrant made of a copper alloy and a very important early scientific instrument; most probably from Chetwode Priory. More here. Or, click on the image for a closer look! An explanation of the use and operation of a quadrant of this age and type is here.
17.10.15
---
The Prague Clock at 605 years old!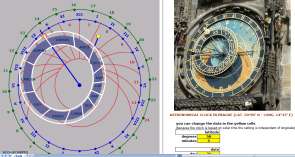 See this article and at the bottom, a wonderful Excel simulation here or to go straight to the simulation just click on the image.
With the simulation you can make your 'own' Prague style clock for your own location - and be amazed at just how much can be achieved in Excel!
09.10.15
---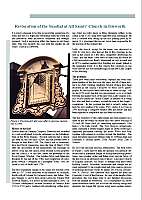 Following publication of the June 2014 edition of the BSS Bulletin, BSS Members can now read in it an article about the 2013 restoration of the interesting, historic and decorative vertical declining dial at Isleworth.
Everyone, including those who are not BSS members, may read a PDF version of the same article ►here.
17.06.14
---

BSS Newbury 2015. This one day meeting, open to all not just BSS Members, took place on Saturday 26 September 2015 from 9am to 4pm at Sutton Hall, Stockcross near Newbury RG20 8LN. No entry fee but a door donation of £10 was suggested to cover expenses. Details of the meeting and how to get there. More information from David Pawley.

The 2015 BSS Newbury Meeting included a fitting display to the memory of the life and times of Michael, see panel below.
06.06.15, 25.09.15
---


25,000+ visitors to SunInfo!! In only a few years this web site has welcomed a huge number of visitors to see our sundial related news, archives and comment web site! In terms of 'hits' we had record-breaking Interest in the run up to the 2014 BSS Conference, 23,305 in March 2014 and 22,442 in April! Then following the protracted, recurring and wholly unnecessary problems with the BSS Trustees over the President's Books, we had a further record of 28,302 hits in November 2014 AND now after the problems with the 2015 BSS Conference we had a new record of monthly Hits in April 2015 of 37,922!! Then again after the 2016 conference too. Thank you all for your interest and feedback. Do keep coming back to see what's new... We update this site all the time.
---

BSS Photocompetition 2016 - The Results At most recent Annual Conferences,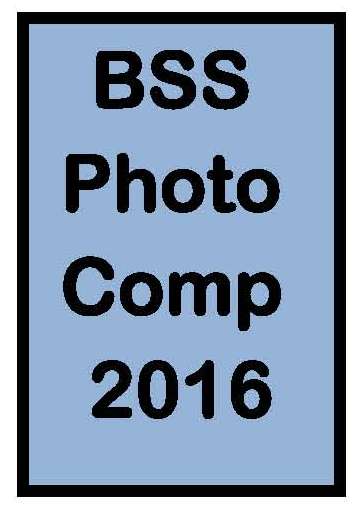 BSS has held a photographic competition. Once they were judged by a panel of experts and experienced amateurs,. Now they tend to be judged by 'general acclaim' from those delegates present at the meeting. The winners this year were:
First - Ian Butson: Does anyone have the right time, please?
Second – Darek Oczki: Playing with the Sun
Third – Margaret Ribchester: How soon will it be lunchtime?
You can see these photos together with all the other entries Here
23.05.16
---
NASS, the North American Sundial Society recently issued a very comprehensive, on-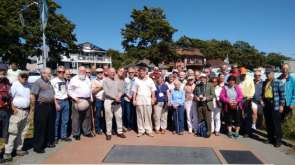 line PDF summary of their 2015 Annual Conference that was held in Victoria, BC. This excellent twelve page summary, which is approximately 1MB in size, covers all the presentations, includes several photographs and commendably, even includes other details about the Society and its AGM. The thumbnail here shows the near record number of delegates around the analemmatic sundial at Ogden Point on the Victoria waterfront. That dial is 16ft in diameter. The image may be seen full size in the PDF.
The NASS Conference summary may be read or downloaded as a PDF here.
24.09.15
---
The June Edition of the BSS Bulletin is published. Information about recent Bulletins of BSS is no longer maintained on the BSS web site, so SunInfo provides it here. The June 2016 edition of the Bulletin included the following interesting articles. Copies are available to Members of the Society.
A Mystery Welsh Horizontal Dial - John Davis
Postcard Potpourri 35: The High Hall, Steeton, Keighley, West Yorkshire - Peter Ransom
A Scottish Sundial Holding Secrets - Alastair Hunter
New Dial: A Direct East Moon Dial - David Brown
A French Three-in-One Dial - Mike Cowham
Kitchener's Sundial in Palestine: Further Information - John Davis
BSS Sundial Awards 2010-15
Beware Elephants! - John Foad
In the Footsteps of Thomas Ross. Part 15: Sundials on Scottish Churches - Dennis Cowan
An Early English Horizontal Dial - John Davis
Grand Garden Dials in 1908 - Martin Jenkins
Newly Reported Dials, 2015 - John Foad
Crossword Puzzle - John Lester
BSS Photographic Competition 2015-16 - Ian Butson
BSS Annual Conference: Liverpool, 15-17 April 2016 - John Lester and Alastair Hunter
Minutes of the 27th BSS Annual General Meeting - 2016
12.06.16
---

Fred and the Sundial Search Prior to the recent 2016 NASS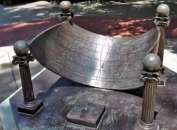 Sundial Conference, Fred Sawyer mounted a search for a known, though missing, sundial in Portland Maine. Sadly it has not yet been found but view his local TV Interview about this and about the Society generally here.

05.08.16
---
The 2016 NASS Conference June 23‐26, 2016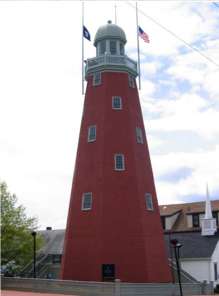 The 2016 NASS sundial conference took place at the 'Holiday Inn by the Bay' Hotel and Conference Centre in Portland. That's Portland in Maine USA (not the one in Oregon by the way), and it included a full schedule of talks and a tour of local sundials. Seven in all planned all in the local Portland / Brunswick area. The tour started with a visit to a camera obscura where there was a talk on its application to solargraphs.

The tour finished on the University of Southern Maine campus where there was a visit to the Osher Map Library to hear about the history of analemmas and maps. Then to the Southworth Planetarium where there was lecture by the Stone Circle group, discussing ancient astronomy and culture.
13.04.16, 21.06.16, 25.06.16
---
SunInfo's 2015 "Dial Time" Newsletter!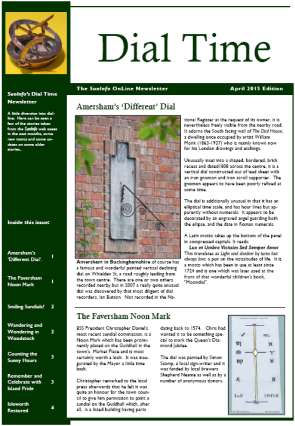 SunInfo was delighted to publish its FREE Spring Newsletter to accompany the 2015 Conference Season. It is still available here to read. In PDF format the four page Newsletter contains news and details of interest to any diallist.
Download it HERE.
06.04.15
---
The 2015 BSS Conference a Review.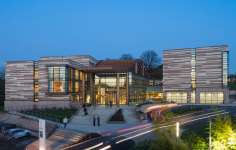 The Conference took place in the East Midlands Conference Centre and with accommodation in the nearby eco-friendly Orchard Hotel, Nottingham over the weekend 10-12 April 2015.

More information incl t
he talks and what could be seen in Nottingham are on our Conference Page
HERE
.
---
The 2014 BSS Conference - a Review.


2014 was the 25th anniversary year for the British Sundial Society.
The 25th Anniversary Conference was held at the Greenwich University Campus over the period 24-27 April 2014 with accommodation at the nearby Economy IBIS Hotel

Visit our
►BSS25 Web page
, to read about the conference, see the winners of the photocompetition and to see things you can do when you are
next
in Greenwich!
---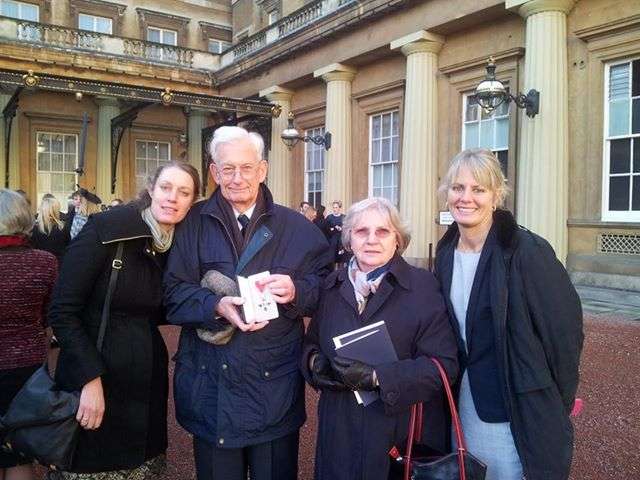 The Investiture! On the 19th December 2013, BSS President Christopher Daniel attended his Investiture at Buckingham Palace and formally received his MBE from HRH Prince Charles on behalf of the Queen. This image (click to enlarge) shows Christopher and his family afterwards in the courtyard of the Palace. A photograph of the actual Investiture has now received copyright permission to be placed on Christopher's own website and it may be viewed there as the final image of the Collection.
11.01.14
---
A Fascinating NEW sundial designed by Willy Lenders has been

installed in Humbeek, near Brussels to celebrate the 1000th anniversary of the village! It was installed on the 5th October 2013 and takes the form of a cylindrical column of opal glass 3.60 metres high on a metal support 0.70 m high. The diameter of the cylinder is 1.80 metres. In the middle of the upper surface of clear glass is located - invisible to the visitor - a sphere of 10 cm diameter. The shadow of the sphere falls on the inside of the cylinder and can be seen through the opalescent glass on the outside. There, the shadow gives an indication of the time and the date. An internal laser is used to indicate time at night. You can see some more about this really excellent and unusual dial ►here
Photo used in the low resolution thumbnail is the copyright of Willy Lenders, 2013.
13.10.13
---
Mixed Reviews of the 2015 BSS Conference The 2015 BSS Conference took place over the weekend of 10-12 April 2015. A reduced number of delegates registered - only just over 60 - and there were fewer full length presentations too - all quite possibly a consequence of the conference's late announcement. The venue and the hotel mainly lived up to its reputation however, although the only sound system available in the conference centre proved to be a problem at times. Delegates expressed concern at several worrying aspects relating to the management of the society, with the trustees being seen as increasingly remote from the membership and increasingly controlling of what does not need control. It was noted with considerable dismay that after John Davis had had to stand down from his role as Bulletin Editor for health reasons, it was being proposed to reduce both the number and size of the society's publication from now on. Comments received to date may be seen here.
15.04.15
---
A hitherto 'forgotten' early Greek sundial. In an interesting recent mention on the sundial mail list,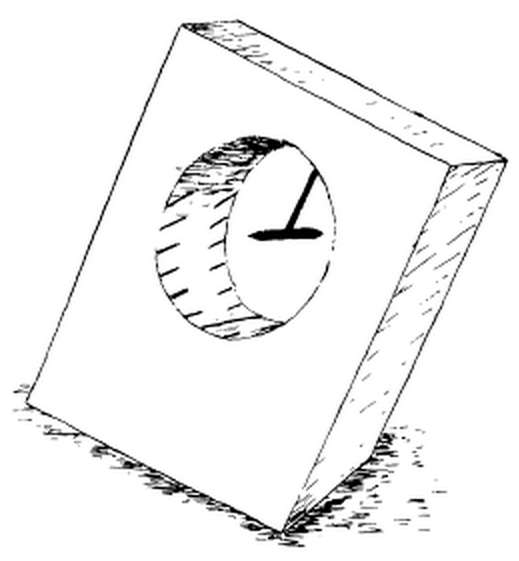 Roger Bailey has reminded the dialling world of the so called AΪ Khanoum dial of around 300BC which was discovered by archaeologists in 1975 and which was described by Rene Rohr in a paper in the Journal of the Royal Astronomical Society of Canada, Vol. 74, p.271. It is almost the 'Anytikythera Mechanism of Dialling' since it is an equatorial sundial that accurately shows temporal rather than equal hours - something that involves elliptical hour lines. The design shows an extraordinary knowledge of dialling that was not known again for more than a millennium. The article at the link above is well worth a read.
04.08.15
---
BSS Newbury 2016. This one day meeting, open to all not just BSS Members, will take place on Saturday 24 September 2016 from 9am to 4pm at Sutton Hall, Stockcross near Newbury RG20 8LN. No entry fee but a door donation of £10 is suggested to cover expenses. Rough Programme:
Morning: Informal gathering and display of exhibits, Bookstall, Short 10-minute talks from 10:00 am.
Bring a picnic lunch and chat with friends indoors or in the lovely grounds. Hot and soft drinks provided.
Afternoon: Further short 10-minute talks/chats. Tour around all exhibits.
Special Feature – A Wall Declination Session. More information from David Pawley.
25.05.16
---
SunInfo opens its 2017 BSS Conference Web Page giving details of the 2017 BSS
Spring Conference which is to be held in April 2017. The Society disclosed a considerable loss of assets in the latest accounts - something that was not apparently explained even at its recent AGM but which (we hear) is believed to hinge around the recent poor conference attendances. The next conference is planned to be held a few miles from Oxford - a venue that usually attracts a higher delegate attendance. Accordingly SunInfo has opened its web page about this meeting especially early so that as many delegates as possible may hear of it and later book to attend. Click on the link below to learn more about the meeting and do keep coming back to see how it is updated.
***Time to think about BSS 2017!***
09.05.16
---
The 2016 EoTs. As usual SunInfo has

published Equation of Time figures for 2016.
Additionally we have provided a simple one page version that may be printed for easy reference.
Click Here for more information.
06.10.15
---
Now BSS plans its 2017 Conference! It is nice, at last, to be able to compliment the BSS Trustees. Their latest Newsletter to Members promises an announcement in the next (December 2015) edition of the arrangements for their 2017 Annual Spring Conference! Now that really is forward planning. This time it seems the need for a return to greater numbers of delegates might be pushing consideration more towards a southern venue. Chat among the trustees suggests a return to Oxford is being seriously considered and with an all-in-one hotel venue in the frame again too - though, for cost reasons, not one in the city centre but rather one just a bus ride outside. Of course things may yet change but nevertheless keep the dates 21st - 23rd April 2017 free in your diary for now!!
22.09.15
---
Tyttenhanger Dial (with the house) is for Sale!! It's not often we mention a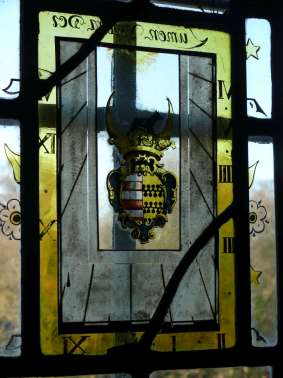 house sale on SunInfo but this is no ordinary house. It is the 20 bedroomed mansion that BSS Sleuth Ian Butson saw mentioned whilst browsing through a 1910 dated document of listed properties - as one does! In it was mentioned a stained glass sundial that had once existed at this Grade 1 listed property near St Albans in Hertfordshire and which now is used only for offices. The owner refused Ian permission to visit it but, undeterred, Ian then discovered that the owner had accepted a public grant and was therefore required to open the house one day a year to local ratepayers. It transpired that Patrick Powers, then a member and trustee of BSS, was indeed a local ratepayer and so the strangely mounted, though very old, dial was discovered, photographed and measured. More on this discovery here. And more here from Geoffrey Lane.
Oh, and if you might wish to snap up the house, estate and its dial, it's only for sale at £12M - a snip!
04.03.16
---

SunInfo hits highest number of weekly visits. In the week ending 23rd October 2016 the SunInfo web page received the highest ever number of visits in a week. We would like to thank all those who 'beat a path to our door' in that week and of course as always to all those regulars who keep coming back.


24.10.16
---
Triumphs and Tribulations in Teaching. Peter Ransom's Presidential address to the Mathematical Association Nov 2014 is available as a PDF here. In this address, Peter argues for more teachers of mathematics to take risks with their teaching,: trying something new, something that interests you. An excellent argument for better teaching and a wonderful way to interest others in the technology of sundials.
---

The full daily listing of the Equation of Time for 2016 (and 2017 too!) is available - Here
---
A sundial to commemorate the start of WW-I! In East Town Park, Haverhill, more than 70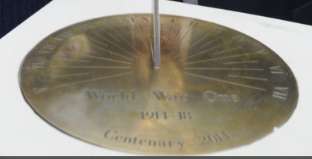 people gathered to pay their respects on Monday 4th August 2014 and to witness the unveiling of a sundial installed to commemorate the start of the First World War 100 years ago. The ceremony was attended by town mayor Cllr Roger André, Cllr Roger Everitt, mayor of St Edmundsbury, and other local councillors and residents. See a slideshow of the event - and a picture of the dial ►here
---

Abe Books offers a discount in November. See: https://www.abebooks.co.uk

Currently offering these BSS Publications for sale:

1. The British Sundial Society BSS Bulletin - Index for the first five years of publication - issues 89.1 to 93.3 Inclusive July 1989 - October 1993

2. British Sundial Society, England. Soft cover. Book Condition: Very Good. Dust Jacket Condition: No Jacket (as issued). 11 issues of The British Sundial Society Bulletin from June 2012 (vol 24(ii)) to December 2014 (vol 26(iv)), each with about 50 pages of articles and illustrations about sundial matters. Sold with Dialling Miscellany, a 33-page introduction to the BSS. All very good condition, card covers.
---

SunInfo hits YET ANOTHER, even higher, number of weekly visits. Hot on the heels of the startling results of the w/e 23rd October, the week ending 20th November 2016 has proved even more successful! The SunInfo web page has again received the highest ever number of visits in a week. We would like to thank all those who 'beat a path to our door' recently and of course as always to all those regulars who keep coming back.
24.10.16, 21.11.16
---

The September Edition of the BSS Bulletin is published. Information about recent Bulletins of BSS is no longer maintained on the BSS web site, consequently SunInfo provides it here. The September 2016 edition of the Bulletin included the following articles. Copies are available to Members of the Society.

Sundials by the Davis Dynasty - John Davis
The Sundial - Gillian Clarke
A Visit to the 24-Hour Sundial in Longyearbyen - Douglas Bateman
A Sundial Search that Found a Toposcope - J Mike Shaw
Margaret Ribchester-Obituary - John Foad
New Dial for Historic Garden in Switzerland - Alastair Hunter
Postcard Potpourri Peter Ransom
A New Sundial for an Old School - Jackie Jones
A Universal Dial by G. Wright - Mike Cowham
In the Footsteps of Thomas Ross - Dennis Cowan
A New Islamic-Inspired Sundial - Frank King
A Visit to World Museum, Liverpool - Douglas Bateman
Holiday Pictures - Peter Meadows & David Payne
An Interesting French Dial - Mike Cowham
Come, Light! Visit Me! A Sundial Revealed - Ian Butson
Weybridge Hospital Sundial, Another Mystery! - Martin Jenkins
Saltcoats, Sundials, Storms - Christine Northeast
A Sundial Puzzle from Gouda - Douglas Bateman and Frank H. King
A Sundial in the Sand - Jackie Jones
Study Trip to Poland - Bohumil Landsman
14.09.16
---
A Day out with Edward Martin and Mass Dials. A rare record of a day which CLIVE FEWINS of the Independent spent with the late Edward Martin has been discovered. Published in the edition dated Saturday 20 July 1996, the article describes how they looked at the 'marvellous mass dials' on St Peter's Church in Hanwell near Banbury. Click HERE to read it. Edward is known for being largely responsible for building interest in the British Sundial Society for English Mass Dials and he started the first Register of them.
14.08.15
---
BSS Files 2014 Accounts. BSS has filed its 2014 accounts with the Charity Commission - its first as a Charitable Incorporated Organisation. Given the massive expenditure last year on this change of questionable necessity, BSS Members will undoubtedly be dismayed to note that in only four months, there has been a further diminution of society assets of £2,704 (3.1%). The trustees have collective responsibility for the society's finances.
A copy of these latest accounts may be viewed here. A selection of earlier society accounts is available here.
05.06.15, 09.06.15
---
The unique pillar dial/former drinking fountain in Bury St Edmunds might be restored! The Abbey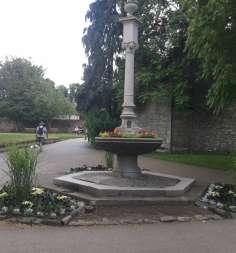 Gardens' Friends, and St Edmundsbury Borough Council, are hopeful that a Grade II listed Victorian drinking fountain with a sundial on top, can be restored to its former glory.
The whole was a gift to the people of Bury St Edmunds in 1870 by the 3rd Marquess of Bristol. Both the fountain and the sundial have weathered over the years, and are in need of restoration. The friends' group and the Mayor of St Edmundsbury, Cllr Robert Everitt, unveiled a plaque on 14th October which explains the historical significance of the sundial since it has what is thought to be a unique Equation of Time scale. Read more. The Bury EoT [Courtesy Kevin Karney]
---
David Payne recently described the latest dial to be installed as a part of his amazing sundial project to

introduce the public to a number of dials along the Woodland Walks around Burlingham in Norfolk. The walks cover Burlingham Green, the parishes of Lingwood and Burlingham, Hemblington, South Walsham and the market town of Acle. His talk, which was given at the 2014 BSS Conference, was entitled "Take 5, a black granite cube dial". You can see David's presentation slides ►here. Another dial has recently been installed in Farrows Wood. See notice of this above right.
07.05.14, 08.10.14
---
A second sundial for Norfolk's Woodland Walks. Norfolk County Council has for sometime supported the Woodland Walks around Burlingham and even issues a leaflet describing them. The walks cover Burlingham Green, the parishes of Lingwood and Burlingham, Hemblington, South Walsham and the market town of Acle. There on p28 of their leaflet is the first sundial to be found in these trails. It is in Jubilee Wood and is an analemmatic dial with two time scales. BSS member David Payne recently designed a second sundial which has now been placed in nearby St Austin's Wood. This latest one is a large cube dial. We look forward to receiving reports of it. A good place to start these walks is from St Andrew's Church Car Park in North Burlingham. You can see a presentation about this latest dial, linked-to by very kind permission of David, ►here
14.01.14, 08.05.14
---

To mark the season of Christmas...This article was first written by Rupert Morris in 1994 as a skit describing in modern terms the problems faced by King Herod and the proposed solution - Herod Population Control Ltd (HPC Ltd)

When King Herod called in the PR men

Reproduced here by by kind permission of author Rupert Morris
---

Here's our New Year Card just for you!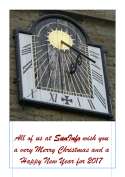 SunInfo is pleased to send you our Christmas/New Year card for 2016/7.
Just click on the image here to download and print our A4 PDF which simply needs to be folded to give an A6 sized Christmas card for your mantelpiece.
A very Happy New Year from us all. Can you recognise the dial?
10.12.16
---
Another Northern Sundial is at Fairbanks in Alaska
(It's at 64.84N). It uses a former aircraft propeller to project a sunspot on an equatorial time scale. At Noon each day the sunspot roughly indicates the sun's declination. Click thumbnail for an image. More HERE.
06.08.15
---

Remembering a true man of science. Prof Bob Carter died

on 19 January 2016 after a heart attack at the age of 73. Just as with fellow countrymen and subsequent Nobel Prize winners Drs Marshall and Warren whose derided theory regarding heliocobacter-pylori was later proved to be correct, Carter's Australian University vilified him for sticking to his scientific principles when all about him disagreed. He stood up for real science in the face of quite unscientific argument. Now, in a really imaginative move, a Turmuhrglockenspielmelodie has been composed for him by colleague Lord Monckton. Follow the link for details and the tune! Then follow this link to hear it as if played on the Ghent Cathedral Carillon! Magic.
24.12.16, 16.1.17
---
For some years now David Payne has been on a mission to provide a sundial trail in Norfolk and so to

introduce the public to a number of dials - including some existing mass dials on the churches there - along the Woodland Walks around Burlingham in Norfolk. The walks cover Burlingham Green, the parishes of Lingwood and Burlingham, Hemblington, South Walsham and the market town of Acle.
Although progress on this has always been mentioned regularly in our News here, we have now started a page devoted to this fascinating and very ambitious project. At the 2014 BSS Conference David described the then latest dial to be installed. This was his Cube dial. His talk, was entitled "Take 5, a black granite cube dial".

Another, a polar dial, was then installed in Farrows Wood. That dial has been dedicated to the memory of Kevin Pettigrew with the quote from Sylvia Plath "There Was a Beautiful Time".
David is now working on the final dial - a composite of three declining dials which is to be installed in Jary's Wood.
You can already visit the special page ►here. It is in its initial stages and will be updated as more information arrives. Keep coming back!!
07.05.14, 08.10.14, 22.05.15
---

Orologi Solari Edition No 12a can now be downloaded from the usual site
http://www.orologisolari.eu/. Here is the list of articles together with a short English abstract:

1. "Metamorphosis of a reflection sundial" by Riccardo Anselmi
The article explains how to design a reflection sundial as a traditional plane sundial.

2. "Once upon a time there was the Trigono" by Baggio Francesco
The author describes the construction of a reflection sundial on the vault of a house in the town of Baveno (VB). For its design a catoptric trigono has been created to simulate the alt-azimuth direction of a solar ray by means of a laser beam. The laser beam bouncing on the mirror can mark the position of the hour and day lines on any surface.

3. "Winter solstice: shortest day, early sunset, late sunrise" by De Donà Giuseppe
In this article the author presents some considerations of the duration of the day and the sunrise and sunset times in the proximity of the winter solstice. An investigation is carried out for three different latitudes representative of the northern, central and southern Italy.

4. "Exilles, 1760: the sundial of the gunner namesake of the King" by Formichetti Piervittorio
On the Piedmont Alps, in the municipality of Exilles (TO), there is a sundial dated 1760 and signed Ambel. Despite being repeatedly repainted over time, no one worried about restoring its functionality nor identifying the author. Who was this person? His family benefited from the trust of Savoia King Charles Emmanuel III, with whom Ambel also shared his first name.

5. "Perspectiva horaria, sive de horographia gnomonica… Emmanuel Maignan's book" by Gunella Alessandro
A brief presentation of the Latin work published in 1648 in Rome by the French physicist Emmanuel Maignan (1601-1676), theologist in the Minimi religious order. Alessandro Gunella translated four books from Latin to Italian for a total of more than 700 pages. Together with this issue we provide the first book in PDF format in the "Bonus" section of the site. The next three books will be published together with the future issues of the magazine.

6. "A spherical triangle graphically calculated, according to Clavius" by Gunella Alessandro
As an example of the way Clavio worked, a step by step procedure is here presented, as he proposed in the book about the astrolabe, to graphically solve with the polar projection the problem of finding the sides and the angles of a spherical triangle where two sides and the angle between them are known.

7. "An interactive plane sundial on a U section bar" by Hoogenraad Han
An horizontal sundial with a movable gnomon, to be appropriately positioned for time reading, is described. The way the clock works (based on the location of the hour plan) is then explained and different variants are described.

8. "An unusual sundial is described by Adm. Fantoni" by Litta Giuseppe
The author tells how he came into possession of an original document dated 1976 typed by Admiral Girolamo Fantoni where the famous gnomonist analyzes and explains the operation of a "double" sundial with Italian "da campanile" hours and astronomical hours.

9. "The globe dial of Prosymna: a new interpretation" by Pantanali Aurelio and Zorzenon Orlando
The present treatise intends to provide a new hypothesis about the interpretation of the signs drawn on the south side of the Prosymna sphere and particularly the layout known as the "herringbone". Instructions for tracing the lines with the help of a compass are also provided.

10. "Didactic experience in an elementary school" by Pedrocchi Piero
The author tells how, in cooperation with the teacher, he helped an elementary school class to build, decorate and correctly interpret a horizontal sundial.

11. "The globe dials of Prosymna and Matelica: Is everything clear?" by the Editorial Board of "Orologi Solari" After a brief description of the way the two instruments work, an overview is presented of the various interpretations provided so far for the "herringbone" dial in the Prosymna sphere and for the latitude used in its design.

12. "Platonic and Archimedian solids for gnomonics together with a polyhedric scaphe (part 2)" by Savian Fabio. Platonic and Archimedian solids are analyzed in order to put into evidence their geometric parameters with the purpose of designing multiple face sundials and making a scaphe that can efficiently simulate a spherical surface by means of regular polygons. A truncated icosahedron is then used for the design of the horizontal scaphe that is made available in the paper sundials section of Sundial Atlas (www.sundialatlas.eu) with apps n. 41, 42 and 45.

13. "A new type of azimuthal sundial" by Zuccalà Giuseppe. The article discusses a new type of azimuthal sundial obtained by dividing the hour lines in two segments: The first segment with the sun's rays decreasing from summer to the winter solstice, the second one with the sun's rays increasing from winter to the summer solstice. In this way the figures that are obtained are similar to a kind of "analemma" and give an attractive shape to the picture.

A digital bonus can also be downloaded. The articles are published in Italian.

29.01.17
---
A new Summer Time debate on the Sundial Mail List supports the status quo! The excellent Sundial Mailing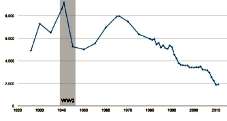 list recently carried a discussion on the matter of Permanent Daylight Saving Time. The topic even expanded into the unusual idea of permanent double summertime which had been suggested by one contributor on the basis of road accident reduction, before the logic for it was exposed as faulted when even long after the British permanent summertime experiment of 1968-71 had been abandoned, road deaths had continued to fall. Indeed, those who remember the last use of Double Summertime in Britain (it was during WW2) will remember its astonishing unpopularity with parents and only the imposition of and experience with, Identity Cards were of greater concern to much of the population. The UK experiment with permanent (single) summertime failed because only those in the SE of the UK saw any benefit and similar experiments in Portugal have also proved hugely unpopular. The archived Mail List thread entitled Permanent DST may be freely read by those who may be interested here.
[C-466/12].
01.12.16
---
Dial of the Month: Tower Hill and the Gunpowder Plot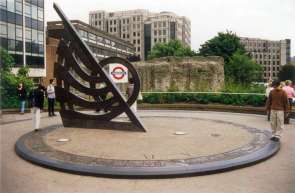 Christopher Daniel's sundial at (or rather above) the Tower Hill Tube Station in London has a large bronze outer ring that includes panels that celebrate a host of major events in the country's history. For this November we show the dial and the plaque that is devoted to the Gunpowder Plot. More about the Plot.
Click on Christopher's dial image here to see the bronze panel which commemorates the Gunpowder Plot of November 5th 1605..
05/11/16
---
Sawyer Dialing Prize 2016 This year's Sawyer Dialing prize was awarded to Roger Bailey at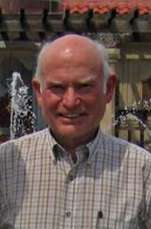 the NASS annual conference in Portland, ME. The certificate recognizes Roger for "consistently showing the dialing community that all you need to know in life can be learned from studying sundials, and for using that study to advance the theory and practice of dialing." For many his seminal work was possibly his study and replication of the wonderful Ibn al-Shatir Sundial at the Great Mosque in Damascus which was constructed in 1371. Roger presented his paper on this work at both NASS and BSS Conferences, the latter in 2012. A PDF copy of his fascinating BSS Conference presentation, complete with notes all ©Roger Bailey et al, 2012, may be read here. It is approx 5.3MB in size.
31.07.16
---
Tribute to those who fell at the Battle of the Somme at Plymouth's sundial.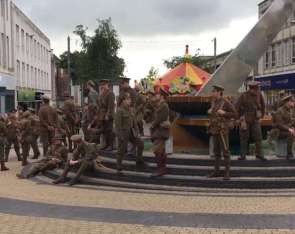 On the first of July 2016, nearly one hundred Volunteers dressed in the uniform of World War One soldiers were just one part of a UK-wide event as a modern memorial to mark the centenary of the battle.
In Plymouth this was performed around the huge Plymouth sundial.
Click on the image for a larger picture or click here to see the eight minute video of the 'flash mob' as it performed at the sundial
02.07.16
---
The March 2017 Edition of the BSS Bulletin is published.


Information about recent Bulletins of BSS is no longer maintained on the BSS web site, but SunInfo provides it here. The March 2017 edition of the Bulletin included the following articles. Copies are available to Members of the Society.

The Restoration of a Horizontal Dial by Henry Sutton - John Davis
Comment on a Delhi Sundial – Frank King
Two New Dials of Saint Petersburg - Valery Dmitriev (cover image)
In the Footsteps of Thomas Ross. Part 18 - The Kelbum Castle Obelisks - Dennis Cowan
Sundial Artist, Dorothy Hartley - Mike Cowham
The Sundials and Dial makers of London's Moorfields - A Perambulation - Graham Stapleton
Investigation of a John Bird Sundial - Ian Bu

tson
The Exmoor Sundial at Lynton, Devon – John Davis
History on a Sundial - Jackie Jones
Three Sundials of Barcelona - Anthony Capon
Dial Dealings 2016 - Mike Cowham
How Wrong Can You Be? - Graham Stapleton
Review: 'Isaak Symmes and the Ridlington Dial' – John Davis
Trustees' Annual Report 2016-17
BSS Accounts for the Year Ended 31st December 2016
01.03.17
---
The December Edition of the BSS Bulletin is published. Information about recent Bulletins of BSS is no longer maintained on the BSS web site, but SunInfo provides it here. The December 2016 edition of the Bulletin included the following articles. Back copies are available to Members of the Society.
An Italian Cruciform Dial - Mike Cowham
Constructing the Sundial and Planet Garden at West Park, Long Eaton - Stuart Allan
Postcard Potpourri No37. Town Square, Brechin - Peter Ransom
Who was Jeanie Crowley? - John Lester
Joshua Springer of Bristol An Eighteenth-Century Provincial Dialmaker - John Davis
Vertical Dial, Chateau de Chillon, Montreux - Doug Bateman
A Solstice Sundial - Jackie Jones
A Historic Sundial in Old Hastings: A Recent Rediscovery - Bob Wilcock
An Ancient Dial Fragment in Hastings - CHN
In the Footsteps of Thomas Ross. Part 17 Some Sundials of East Fife - Dennis Cowan
How to Measure the Declination of a Wall A Beginner's Guide - J. Mike Shaw
Newbury One-Day Meeting - 24 September 2016
The 'Lost' Sundial of Ham House - Graham Stapleton
Beaconsfield Revisited - Frank King
What it is to be Young - Jenny Brown
The Portable Vertical Dial - Mike Cowham
16.12.16
---
Decyphering Progresses on the Antikythera Mechanism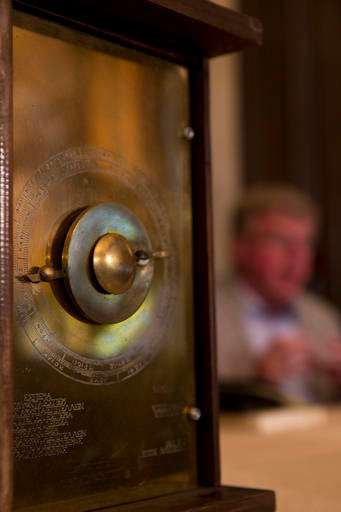 Alexander Jones speaks behind a possible reconstruction of the more than 2,000-year-old Antikythera Mechanism during a press conference in Athens, Thursday, June 9 , 2016. An international team of scientists says a decade's painstaking work on the corroded fragments found in an ancient Greek shipwreck has deciphered roughly 500 words (3500 characters) of text that explained the workings of the complex machine, described as the world's first mechanical computer.
The greatest hope is that archaeologists currently revisiting the shipwreck will uncover pieces overlooked by the sponge divers who found it a century ago — or even another similar mechanism.
More & More again! And then this from the New Scientist 23.09.15 and this from an article in Nature Then this
10.06.16, 03.08.16
---
Ancient mosaic sundial found in Southern Turkey.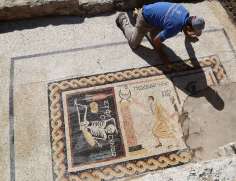 Uncovered in 2012 in Turkey's southern Hatay province, the mosiac shows a skeleton lying down with a jorum in his hand and a wine jug and bread to the side. Recently noticed however and next on the mosaic is a representation of a sundial!
Click on the image for a larger image and click here for the report. The mosaic has been dated to the 3rd century BC.
Archaeologist Demet Kara at the Hatay Archaeology Museum said "...there is a sundial in the mosaic and a young man is shown running towards it with a bare-headed 'slave' behind. The sundial shows a time of between 9 and 10 am solar time. 9am would have been the bath time in Roman times. He would have had to arrive at supper at 10am. There is writing on the scene that indicates that he is late for the meal!
26.05.16
---
Celebrate the Solstice! Built in 3,200BC - YES, some 5,200 years ago - Newgrange is the world's oldest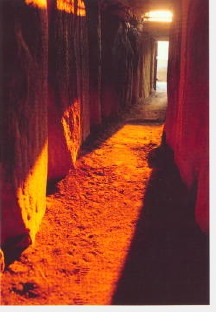 known building. Every year at sunrise on the winter solstice, but for only as much as 17 minutes, the sun shines directly down a long corridor of stone and illuminates the inner chamber at Newgrange. Professor O'Kelly who excavated and restored the megalithic passage tomb, remembered a local tradition which said that 'the sun always shone into the tomb at midsummer'. Discovered in 1699 by chance and first excavated in 1969 by Professor O'Kelly, a slit over the entrance, the 'roofbox', as it came to be known, was designed to admit the summer sun to the tomb without the entrance stone having to be moved. But, he said, it was quite obvious to us that it couldn't happen at midsummer because of the position of the sun' says O'Kelly. 'So if the sun was to shine in at all, the only possibility would be in midwinter.' So we have today's marvel. Watch it one year, if you can, at Newgrange itself or see the link here. And - More about the Solstice itself
21.12.15
---
Were penalties incurred by BSS at their Nottingham Conference? SunInfo recently learned that the lower than expected numbers of attending delegates at the recent 2015 Nottingham Conference might have actually triggered a penalty clause in the contract with either the conference authorities or with the hotel - or possibly both. If, on further investigation, this proves to be true and it turns out that committed bookings and the numbers of likely attendees had not been kept in synchronism during the process of conference organisation, then it will constitute yet another in the (very) long line of blunders by this BSS Council. Not only that but using charitable assets to subsidise a section of the membership may in itself be contrary to charity law and be something which, under current rules, the society may be required to report to the Charity Commission. We shall report in due course. In the meantime SunInfo has learned that the new committee that is organising the 2016 conference is aiming for an attendance of at least 80. That would indeed be good news for the society and for the membership too. STOP PRESS! BSS's Net Current Assets Fell 5¼% in the 2015 year and attendance at the 2016 conference was apparently less than 55.
15.05.15, 04.06.15, 25.04.16
---
A Sunday Sundial A picture of the 18thC sundial at Canons Ashby

in Northants.
Delineated by Richard Glynne who served his apprenticeship under Henry Wynne and operated from London premises in both Cheapside and Fleet Street in the period 1712-1729. He retired in 1730. Click here or on the image for more details.
27.03.16
---
Just look at this!. This year the December Solstice was December 21, at 10:44 UT, the first day of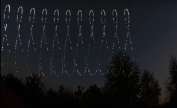 winter in the north and of summer in the south. To celebrate this why not watch this amazing timelapse video tracing the Sun's apparent movement over an entire year as seen from from Hungary. During the year, a fixed video camera captured an image every minute. In total, 116,000 exposures follow the Sun's position across the field of view, starting from the 2015 June 21 solstice through the 2016 June 20 solstice. See it here - or click on the image.

22.12.16
---
Scottish Sundial Secrets were revealed at the 2016 BSS Liverpool Conference! Alastair Hunter of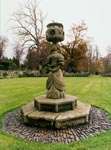 Macmillan Hunter Sundials spoke about the history behind the carved stone sundial at Lennoxlove House. It is in form of caryatid, on an octagonal stepped plinth and supporting multi-faceted block with 17 dials and cups.
The dial is thought to have been made by the stonecarver James Gifford of West Linton who was active in the later 17th century.
Courtesy of Alastair's website, the details of his presentation to the 2016 BSS Conference can be read here.
There is more about Gifford's sundials in BSS Bulletin Volume 20(iv) December 2008 by sundial expert Dennis Cowan. His Bulletin article can be read on-line at his own web site here
23.07.16
---
Sundial created in memory of Arthur Whitehead. In early April 2017, a number of Magenta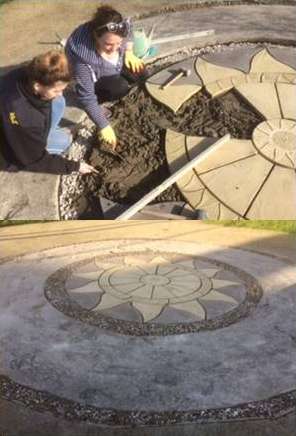 Living residents from North Birkenhead, Wirral, worked together to build a sundial, fulfilling the wish of Arthur, who sadly passed away recently.
Arthur Whitehead was an active member of the community who wanted to do something different with a patch of land or 'pocket park' in Solway Street, Birkenhead. He came up with the idea of installing a sundial then set about working with Magenta Living to see how to achieve it. Unfortunately Arthur passed away before he had chance to realise his dream, but the community soon rallied together to ensure his vision came to life.
Magenta Living used a community grant to fund the stones and the installation, then Skills to Build – a social enterprise - stepped in to help. Skills to Build taught the volunteer residents how to level the ground, mix cement then lay and point the stones.

The sundial will now serve as a memorial to Mr Whitehead. Community Resource Coordinator at Magenta Living (Adam Woodcock), said: "This is a really fitting tribute to a man who gave a lot of his time to help improve his community. His gardening skills were admired by all, and the work he did at Bidston Rise Community House was invaluable. Skills to Build did a fantastic job teaching residents all the key skills needed to make this project happen, but more importantly it's the residents who deserve full praise for creating a lovely focal point for everyone to enjoy." More about this here
18.04.17
---
Rush to save an ancient Hawaiian 'sundial'! Archaeologists are trying

to save an ancient Hawaiian relic on Kahoolawe: a sundial on ground that's threatening to erode. It has significant celestial alignments with the rising and setting of the sun." See more here
---
The sundial trail at the Horniman Museum in London. The Horniman Museum is in London Road, Forest Hill, London, SE23; it has an extensive ethnographical collection, a fine collection of musical instruments, and arguably the best collection of 12 sundials of different types on one site anywhere in England. See what's on show ►here
17.08.16
---
SPECIAL - SOLAR ECLIPSE 2017!!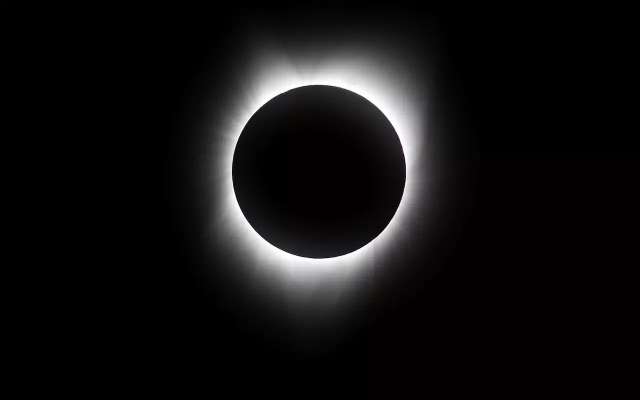 On Monday, August 21, 2017, all of North America was treated to an eclipse of the sun. Anyone within the path of totality could see one of nature's most awe inspiring sights - a total solar eclipse. This path could be seen, from Salem, Oregon to Charleston, South Carolina. US observers outside this path saw a partial solar eclipse where the moon covers part of the sun's disk.
---
Would you buy a 'faulty' sundial for £200? Perhaps you might if you thought it had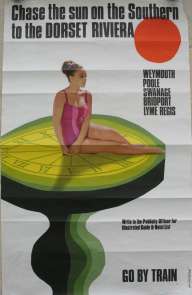 artistic merit? This isn't really a sundial as such, of course, but rather a 1960's original of a UK railway poster advertising the summer delights of Devon. Click on the thumbnail to see a larger image.
Sadly this poster was clearly not designed or drawn by a knowledgeable sundial enthusiast. It has the hour lines arranged like a clockface and of course there is something unusual about the gnomon.
The original (poster) was on sale from Original Railway Posters for £200 here. Lots of other railway posters available too if you happen to be interested in railway posters.
01.06.17
---
Orologi Solari 13 Issued. A new issue of the Italian magazine Orologi Solari is available for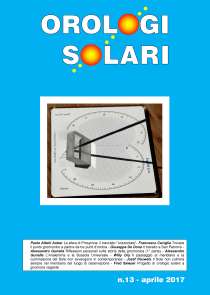 download from the usual site http://www.orologisolari.eu/.
Here is the list of articles
-The globe dial of Prosymna: the "horizontal" layout" by Paolo Auber Albéri
-How to find the gnomonic point starting from three shadow points" by Francesco Caviglia
-The Sun transit in San Petronio" by Giuseppe De Donà
-Personal considerations on the gnomonic history (1st part)" by Alessandro Gunella
-The Analemma and the Universal Compass" by Alessandro Gunella
-Sun transit and culmination are not simultaneous" by Willy Ory
-Not always the Sun culminates in the meridian of the observation site" by Jozef Pauwels
-Wandering-Gnomon Sundial Design" by Fred Sawyer
12.07.17
---
A chance to learn the secrets behind Stevenage's mystery sculpture? It may
seem that things have come to a pretty pass when a special event has to be organised to explain to the public that something is a sundial, but Yes, we have come to it!

Hertford Astronomers group came to Stevenage on 23rd September 2017 to put on a day of astronomical 'fun and knowledge' in Stevenage's Forum Square.
Along with a telescope for the public to use to see the moon - which was visible in daylight then (clouds permitting) they also explained Stevenage's 'mystery object' - its elegant armillary sphere. It was designed by David Harber and was installed in 1999. and bears the words from William Blake's poem "Auguries of Innocence": 'To see the world in a grain of sand and heaven in a wild flower, To hold infinity in the palm of your hand and eternity in an hour.'

19.9.17
---
The Summer Solstice in Florence Cathedral. Here's a YouTube® clip of the

sun's disc traversing the meridian line in Florence's Duomo on the day of the summer solstice. The sun is allowed to shine through a hole in the roof of the building onto a meridian line on the floor inside. It was set up in Florence's Cathedral in about 1460 when Paolo Toscanella pierced Brunelleschi's dome and marked a meridian on the floor of the nave. This meridian was only marked out for the period immediately around the summer solstice (by a graduated marble slab) and so could only be used for checking whether the solstice coincided with the correct date in June. See the spot of light on the floor of the 'Chapel of the Cross' here. Courtesy D-G.U 14.09.15
---
The Gardom Edge Monolith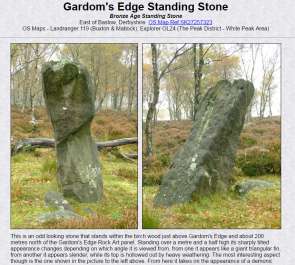 In 2012, Dr Daniel Brown, an astronomer with Nottingham Trent University, surveyed one of the several standing stones within the Peak District National Park where there are many ancient monuments ranging from Neolithic times, through to Roman and the more modern. Gardom's Edge has a very interesting stone which is believed to be Neolithic and specifically erected too. The stone is unusually (for us!) angled to the South and one surface is only illuminated by the sun around the time of the summer solstice. Brown took many measurements and wrote up the results of his work in the BSS Bulletin. No other such 'seasonal' sundials are known in the UK. Anyone know of some in Europe? Read Dr Brown's fascinating BSS article here, and more here. [C-466/12].
12.07.16
---
You'd think sundials are more or less permanent but in the case of the large horizontal dial on the sea front at Portrush NI, you'd be wrong! The dial is logged on our Armchair Streetview® page but it has been been temporarily removed (and stored in a car park) whilst sea front works are undertaken. More here: http://www.geograph.ie/photo/3115876
Let's hope it comes back soon. Some photos of its history and manufacture are Here
22.05.13, 17.10.13
---
Interesting Solstice Event in Bari, Italy Dan Uza recently alerted the sundial Internet mail list to a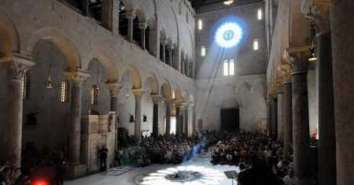 fascinating event that takes place at 5pm on the day of the summer solstice. Every summer solstice at 5 o'clock in the afternoon the rays of the sun pass through the rose window of Bari cathedral and they align with a marble pattern inlaid on the ground in the middle of the nave. A time lapse video of this event is available at:
https://www.youtube.com/watch?v=6aTMnyWE09g
20.06.15
---
Several long standing BSS 'Stalwarts' sadly did not attend the 2016 BSS Conference in Liverpool. Some of them, we learned, because of illness and cost but others put off by the society's current management.
Consequently attendances and the number of speakers were once again seriously affected. In fact fewer than 55 delegates registered this year, that was even fewer than those attending last year's conference.
Those interested to know more about this conference can see more details at:

SunInfo's review of the 2016 BSS Conference.
01.09.15, 12.03.16, 03.04.16, 11.04.16, 12.04.16, 14.04.16, 24.04.16
---
Guy Fawkes has nothing on the Brighton run! Well, maybe not, but to mark this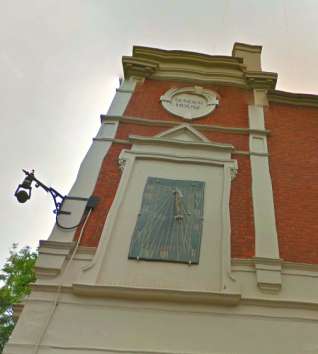 weekend's London to Brighton Run - The World's Longest Running Motoring Event - we show a picture of the famous dial on the North side of Sun Dial House, 111 Queens Rd in Brighton. SRN 0605 and dated 1897. The dial declines 16W and at one time it had two mottoes as surface mounted lettering - now sadly lost. They read "Our days on earth are as a shadow and there is none abiding" and "Ut Hora Praeterita Sic Fugit Vita". Click on the thumbnail here for a better view of how it is today. Go here for a few details about this year's Brighton Run which commemorates the Emancipation Run of 14 November 1896, that celebrated the passing into law of the Locomotives on the Highway Act. It was this Act that raised the speed limit for 'light locomotives' from 4 mph to 14 mph and abolished the requirement for these vehicles to be preceded by a man on foot. A wonderful display of really old vehicles.
02.11.17
---
EoT The full daily listing of the Equation of Time for 2017 (and of course for 2016 too!) is available - Here
---
Geoffrey Lane has published an interesting article in both the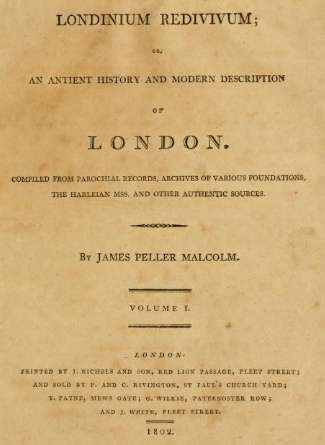 Pewterers' Annual Review 2014–2015 and in the June 2015 edition of the BSS Bulletin. Entitled Re-imagining the Pewterers' Glass Sundial, It describes a recent refurbishment of the Pewterers' Company Hall in Oat Lane, London EC2, that well shows the stained glass sundial the Company commissioned a decade or so ago from the Sussex firm of Opus Stained Glass. 20.10.16
---
The BSS Reference Library satisfies an important original Constitutional 'Object' of the Society and is located in Nottingham, roughly at a median distance for a majority of BSS Members. Its 400+ book collection is maintained at the Bromley House Library in Angel Row, Nottingham. The books are catalogued by author and in 18 sub-categories such as modern sundial theory, historic and classic works, scientific instruments, dial construction, exhibition and auction catalogues, scratch dials, restoration, stone circles, astronomy, horology, dial registers and, of course, miscellaneous. The library was awarded a grant from the Heritage Lottery Fund in May 2011 to fund the creation of an electronic catalogue which will encompass all of the library's contents.
A short description of the Library is here and its website can be viewed here. There was some concern about the long term future of the BSS Library after a recent trustee vote on its future was apparently not unanimous.
As a result of continuing inaction by the BSS Council- for well over a year - those who have so kindly placed books on expected-permanent loan with the Library and even some of those estates of deceased members who have done the same or even made absolute gifts, are now becoming concerned as to whether they should request return of their property. Come on BSS sort this out and fast. 01.11.13, 05.06.14
See our Special Library Issue page for more details of the concerns and the ongoing discussion and outcome (so far!).
---
Just the one! The 'Quilt Trail' Sundial A quilt trail in the USA is a series of painted wood or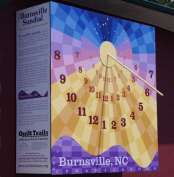 metal, hung or free standing, quilt squares installed at various locations along a route, emphasizing significant architecture and/or aesthetic landscapes. Currently North America has quilt trails in 43 of the United States as well as in three Canadian provinces. Only one of these squares is in the form of a Sundial, this being designed by Bob Hampton and Martin Webster. It lies on the Western North Carolina trail and the quilt block sundial was installed in downtown Burnsville in 2010. The eight-foot by eight-foot wooden structure, visible from town square, features three sets of numerical scales for telling time. There's a set for daylight saving time, a set for standard time and one for local apparent time. The shape of the 'mountains' reflects the EoT. The stars at the top of the dial are those at the first sunrise over Yancy County at its formation on December 29, 1833. The dial declines 2.5 degs west of south. A plaque beside the block explains how to use the sundial and the trigonometric principles involved. Read more about this dial here. For even more info on the sundial or the region's nine quilt trails, visit www.quilttrailswnc.org,
13.01.17
---
Yet another blunder at BSS. Just what is going on at BSS? For a long time the BSS President had been reasonably been requesting the return of his loaned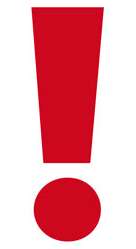 books from the Society Library. Strangely, the present Council refused. The matter came to a head at the post-discussion period of the 2014 AGM held at Greenwich when BSS President Christopher Daniel found it necessary to address the delegates on the matter. THEN the BSS Council suppressed all comment from the floor!!! A number of senior members of the Society were so appalled at the Council's attitude that they wrote to the entire membership in the June mailing requesting that the Council return the books and asking for the full support of the membership in this. In a strangely argued case in the same mailing the Council asserts that the books were an outright and irrevocable gift to the society despite the fact that there is no document of ownership-transfer and even though the librarian of the time had confirmed way back in Feb/Mar 2014 that it was a loan - this was not of course disclosed to the membership in the mailing! Then the trustees argued that they were not able to return a properly donated gift but now - at least from one opinion seen by SunInfo - it seems that charity law fully provides for gifts to be returned to their original donor! So no matter what argument BSS chooses there appears to be no excuse to return the books!! Not only that but we now hear that the Council is proposing to give back books in return for the title for the Society's logo (currently owned by Christopher). So now we know, they CAN give back the books despite a year of nonsensical equivocation.
And then we heard that the Council had attempted to set a date by which they would consider the issue closed. Anyone think that that is not bullying?

Just what are BSS playing at? Full details of these issues together with the text of Christopher's speech to the meeting, many other supporting documents AND now some letters supporting Christopher and even the LATEST legal communication can all be found ►here.
---
'Backwards sundial' yields a compass that is said to be able to locate North to better than 100th of a

degree. New Scientist (05.08.15 edition) reports that for an outlay of around £70 a digital camera can be fitted with a slit lens to measure the angle of the sun in the sky. By combining this with a GPS sensor that provides the location and time, the compass can calculate the relative positions of the sun and Earth, and tell you which way is north. More here at Optics Letters.
06.08.15
---
Sent: Saturday, July 12, 2014 10:43 AM
To: Patrick Powers
Subject: Your letter

Patrick,

Thanks for sending me a copy of your letter concerning Chris's books.
I wholeheartedly concur.

There seems to be something fundamentally wrong with the running of the BSS.
We have seen a significant number of Council members leave after acrimonious disputes.
This is no way to run a Society.
►More
---
Obituary: Richard Mallett It is with very great regret that SunInfo has to

announce that Richard Mallett, former BSS Trustee, Council Member and experienced Webmaster for the Society, died on Nov 7th 2016. His funeral was held at St Mary's Church, Eaton Bray, on Monday Dec 12, 2016. Our sincere condolences go to his cousin, family and friends.
Read our obituary for Richard here.
11.12.16, 12.12.16, 20.12.16
---
The BSS Beach Sundial - washed up! There was no tour of local sundials at the BSS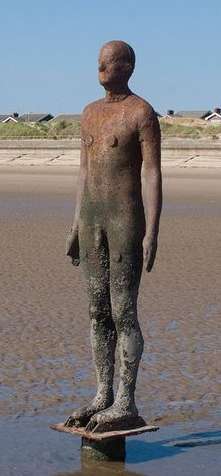 Conference in 2016 and there are not many nearby 'working' dials nearby either. So with no dials to look at, a small group of diallists came armed with plans, tape measure, straight edge and a broom and made their way to Crosby beach to construct their own analemmatic dial using one of Sir Anthony Gormley's life-size sculptures as the 'human' gnomon! Accurately laid out to tell the time - year round too, though it would always have had to be shared with Gormley's 'man' stood on the April date - it was set out with sunrise and sunset markers and even a sort of motto - well, really only the name of the society. Sadly the sun never shone and the tide soon made sure it was never going to work! An unachieved goal really.
16.04.16
---